Work accidents can be devastating
Accidents at work can have devastating consequences for you and your family. If you are unable to work due to your injuries, financial compensation, medical care and rehabilitation are vital.
Nigel Askew Solicitors have over 20 years experience representing clients in claims resulting from accidents in the workplace and are able to offer you expert advice today. Contact us either by phone or online enquiry to discuss the circumstances of your accident. We offer all new clients a free and no obligation initial consultation, whether by phone or at a face to face meeting, where we will discuss the merits of your claim and likelihood of success.
Can I claim for a work accident?
One of the most common questions we are asked is 'can I claim for a work accident?' and 'I'm worried about making a claim against my employer'. The answer is, if your employer has failed to observe health and safety rules and was negligent then you may be able to make a claim against them.
You should not worry about making a claim against your employer, they have insurance in place to protect themselves and their workforce in case of injury. You are within your rights to make a claim against this insurance policy if they have caused or contributed to the accident and your subsequent injury.
If you would like further information about claiming against your employer, then please contact our experienced and knowledgeable solicitors who will be happy to help you.
What type of work accidents can I claim for?
Over the past 20 years, we have helped clients claim for a wide variety of work related accident claims, including but not limited to the following:
Do not be put off in contacting us if you have been involved in an accident that is not listed above, we have a vast wealth of experience and expertise in work related accident claims and are available today to discuss your personal circumstances.
How long do I have to make my work accident claim?
The law in England & Wales states that there is a 3 year period from the date of the accident in which you are able to make a claim.
This 3 year claim deadline can also commence from the date you first realised the symptoms of your injury or illness may be linked with your work, which may be in claims for HAVS or asbestos related disease, when symptoms do not come to light immediately after initial exposure.
Every work related accident claim is different and has its own set of circumstances. We recommend you seek legal advice as soon as possible to avoid falling foul of these strict claim time limits.
How much compensation will I receive for my work accident claim?
How much compensation you might be able to claim for will depend on the seriousness of your injuries. Other factors to consider when considering the value of a work related claim may include any loss of earnings, medical care and expenses you may have incurred as a result of the accident.
For a more detailed view on your individual claim, contact Nigel Askew Solicitors today for a free consultation.
How long do work accident claims take to settle?
How long your work accident claim takes to settle will depend on a number of key factors, including the severity of your injuries and the complexity of the legal issues surrounding your case and whether liability for the accident is conceded or disputed.
Every claim is different, some straightforward claims may settle in 12 months, whereas more serious and complex matters may take several years to settle.
Rest assured, our experienced work accident claims team will keep you updated throughout the claims process and offer the highest levels of legal advice and support.
Contact Nigel Askew Solicitors
If you are asking yourself 'can I claim for a work accident', then call us today to understand your legal rights. We have over 20 years of experience in winning work related accident claims and can help you get the justice you deserve.
Call us on 01507 609027 or complete the online form to the right of this page and we will contact you as soon as we can to discuss the merits of your accident at work enquiry.
100% No Win No Fee Claims
Free Initial Legal Advice
Over 20 Year's Experience
Call Us Today
01507 609027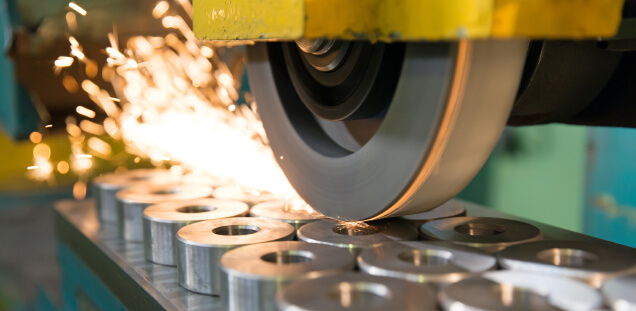 Claim for serious injuries as a result of an accident at work when the client's hand was trapped in machinery.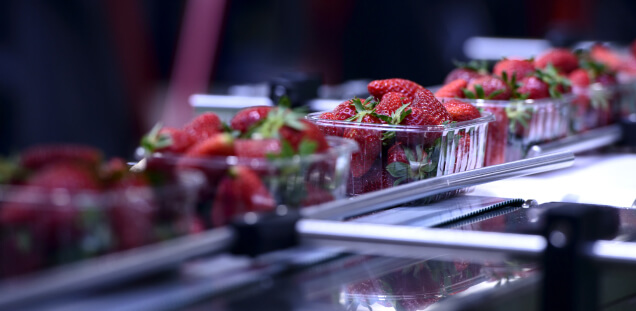 Our client developed chronic pain in her shoulder and elbow whilst working in a food processing plant.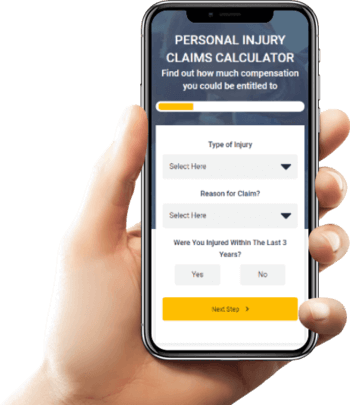 Find out how much you can claim with our compensation calculator
It's really quick and easy, find out in 10 seconds.