Expert Solicitors for Military Cold Injury
If you have been diagnosed with a military related cold injury or have been recently discharged from service, then you need a firm of solicitors to help support you through this stressful time and to provide you with the highest level of legal expertise when representing you in a claim for compensation.
Welcome to the Nigel Askew Solicitors website, we a firm of solicitors specialising in serious military related injury claims, including for non-freezing cold injury (NFCI) claims.
To speak with one of our senior solicitors about a potential claim, please contact us today by calling 01507 609027. Our solicitors offer all military cold injury enquiries a no obligation initial phone consultation, during which we will discuss the merits of your potential claim.
Non-Freezing Cold Injury Statistics in the UK
Military related cases of non-freezing cold injuries is not a modern day epidemic, during the 1st World War tens of thousands of serviceman suffered with Trench Foot, a common type of NFCI.
According to figures published by the government, 3496 UK Armed Forces personnel were diagnosed with a NFCI during the 7 year period between April 2010 and March 2017.  That is 500 people every year who are diagnosed with a totally preventable condition.
Of these 3496 cases, 3052 cases originated from the Army, 156 from the Royal Marines,  144 from the Royal Navy and a further 144 from the RAF.
It seems that cases are continuing to rise in 2020 and 2021, as our solicitors are regularly contacted by both current serving members of the Armed Forces and those that have been medically downgraded or completely discharged from service.
If that is you, we recommend you contact us today to discuss how we can help you claim financial compensation.
How do I prove my NFCI was military related?
To make a successful military cold injury claim, our solicitors will need to demonstrate that:
Your cold injury is because of a direct result of your military service; and
That the MOD were negligent and failed in their duty of care for you; or
Failed to provide you with sufficient PPE to prevent such an injury; and
Failed to diagnose and treat your cold injury condition
If you believe that your NFCI was due to the negligence of the MOD, contact our solicitors today and we can advise you on the prospects of a successful claim against them.
Is there a time limit involved with making a claim?
Yes, there are very strict time limits involved in military claims for non-freezing cold injuries.
The limitation period is 3 years from the date of your injury but can also be 3 years from when you first became aware that your non freezing cold injury was brought on by your exposure to cold, wet and damp conditions.
Due to these strict time limits, we recommend you contact us as soon as possible to ensure your claim is not time barred.
Will I have to attend court?
This is a common question we are asked.
In the majority of claims for non-freezing cold injury, claims are settled outside of court however every claim is different. Please rest assured, our solicitors will work as hard as they can on your behalf and keep you updated every step of the way.
Will I need to have a medical as part of my claim for NFCI?
Yes, you will.
The effects of a non-freezing cold injury can last a few months to in extreme cases several years. This is why it is essential for an independent medical report to be made on your behalf to help us determine the severity of your cold injury, as well as advice relating to treatment and likely recovery.
This type of medical report is a vital piece of evidence used to calculate the value of your claim.
What can be claimed for?
When claiming compensation for a non-freezing cold injury, there are many factors that we take into account when putting your claim together.
We consider your pain and suffering, the cost of your treatment and medication, your lost income as a member of the Armed Forces (including your pension) and also your income upon leaving the Armed Forces and how that has been effected due to your injuries.
Many of the clients we speak to had intended on spending the majority of their careers in the Armed Forces, so if you have now been medically discharged or downgraded then we also take this into account when claiming against the MOD.
How much compensation will be paid?
Every claim is different so it is difficult for us to be able to provide you with a definitive figure relating to the value of your claim, however our lawyers have recently helped a client secure a compensation award of £146,000 for his non-freezing cold injuries.
You can read about his story here.
Your claim may be worth less or considerably more, it all depends on you and your injuries.
How much will I have to pay Nigel Askew Solicitors from my Compensation?
Our claims for non-freezing cold injury are funded by Conditional Fee Agreements. These agreements are commonly referred to as either a "CFA" or a "No Win No Fee Agreement".
We do not require our military clients to pay us any fees upfront.
The nature of these agreements means that law firms take all the financial risk and not the client.  If a claim fails, the law firm is not paid and the client does not have to pay any solicitor's fees for their time.  For taking all the risk, it is common for law firms to agree with a client that they will be paid a % of the client's compensation award at the end of a successful claim.  We cap our fee at 25%.
The law firm's fees are mostly paid by the Ministry of Defence.
Speak to Nigel Askew Solicitors today
If you are a current member of the Armed Forces, or you have been medically downgraded or discharged due to your cold injury, then please call us today.
Our solicitors for military cold injury claims have many years experience in helping people in your position claim compensation.
Contact us today for a free consultation by calling 01507 609027 or submit an online enquiry using the form on this page and we will contact you at a convenient time to discuss your enquiry.
100% No Win No Fee Claims
Free Initial Legal Advice
Over 20 Year's Experience
Call Us Today
01507 609027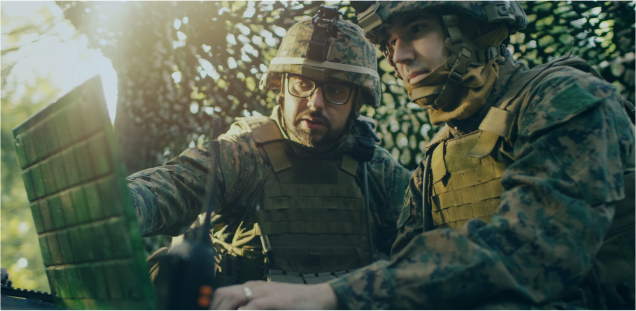 A serving army soldier sustained noise induced hearing loss when on tour of duty in Iraq and Afghanistan.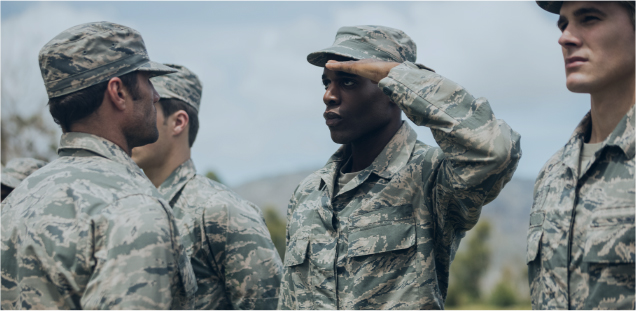 We acted for an army soldier who sustained a frostbite injury when on exercise in Canada.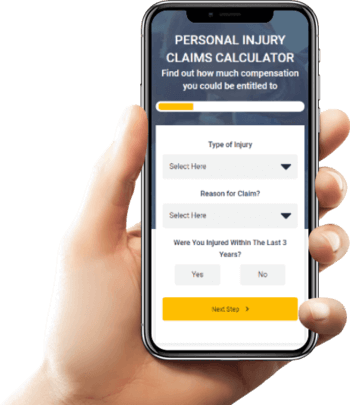 Find out how much you can claim with our compensation calculator
It's really quick and easy, find out in 10 seconds.