Army NFCI Claims
The lawyers at Nigel Askew Solicitors have represented members of the military in a variety of personal injury claims. Here, we are looking at a £150k Army NFCI Claim and how our expert military lawyers helped our client to win compensation against the MoD.
Have you developed a non-freezing cold injury after exposure to wet and cold weather conditions during service in the army? Have you been downgraded or medically discharged from service due to your injuries? If so, the solicitors at Nigel Askew can advise you on a civil claim for compensation.
We have over 20 years of experience in representing clients in high value and complex claims for personal injury and currently represent members of the Armed Forces in a variety of claims, including for NFCI.
To discuss a new claim, contact the solicitors at Nigel Askew by calling 01507 609027 or submit your details via the form on this page.
We help Army clients claim compensation for NFCI
We recently acted for a member of the army in a claim for compensation, following a diagnosis with NFCI.  Our client was exposed to long periods of cold and wet weather during his employment in the army and subsequently discharged from service due to his injuries.
Upon joining the Army, our client was required to go through several week long training sessions, over a 6 month period. He was issued with a pair of non-water proof boots that did not fit him correctly. They were the only boots on offer.
During his various training exercises, the weather was extremely cold, with snow and ice covering the ground. On one particular training exercise he was patrolling, on stag and attacks and was constantly outside. Because of the blanket of snow on the ground, it was impossible for him to keep his feet dry and when it rained, his boots became completely soaked.  As he was only issued with one pair of non-water resistant boots, he was unable to change into dry boots.
He vividly remembered feeling like his hands and feet were numb with cold and described the sensation of walking as if he was walking "on stumps". He could not feel his feet for the entire exercise so told the corporal in charge about how he was feeling, who simply told to warm up, which was impossible.
When he got back to his digs, he removed his soaking boots and socks and took a hot shower. His feet went bright red and he felt like he had very painful pins and needles and they began to sting.
On another week long training exercise in Scotland, he was sleeping outside under a poncho. The weather conditions were bitter cold and there was snow and ice on the ground.  He remembered his feet feeling so cold that it was causing him to feel unstable on his feet when he walked.
On a separate occasion, whilst on a training exercise in the Brecon Beacons, he felt like both of his feet and hands were completely numb and he struggled to carry out even the most basic of tasks. When trying to warm up, he would experience a stinging sensation which caused severe pain. His feet were so numb they felt like they weren't even there.
Just 3 years after he joined the Army, the pain and discomfort in his feet was constant and made worse if he was exposed to cold weather.  He reported his symptoms to the MoD twice during his service.
Over the course of the next 2 years, he was regularly exposed to similar conditions until he could no longer carry out his duties and was medically discharged from service.
After his discharge he felt totally unprepared for civilian life. Before he joined the army he had previously trained as an electrician, but struggled to work as he was sometimes required to be outside which caused his symptoms to flare-up. He now works part time in bar, earning far less than he had in the Army and if he had been able to continue work as an electrician.
The MoD initially responded to the claim to deny liability, however eventually agreed to a joint settlement meeting, at which a compensation award of over £150,000 was agreed.
Contact Nigel Askew Solicitors today
We represent many members of the Armed Forces in NFCI claims and the circumstances in this particular claim are mirrored in lots of others.
If this £150k Army NFCI Claim resonates with you and you are struggling with NFCI symptoms, we advise you to contact us to discuss making a civil claim for compensation.
We offer all new NFCI military clients a free initial phone consultation, during which we will listen to everything you want to tell us about your NFCI.  Call us today on 01507 609027 and one of our friendly solicitors will be happy to speak to you.
For more information about NFCI claims and to see if you can make a £150k Army NFCI Claim, then please click here or contact our friendly team of lawyers today.
100% No Win No Fee Claims
Free Initial Legal Advice
Over 20 Year's Experience
Call Us Today
01507 609027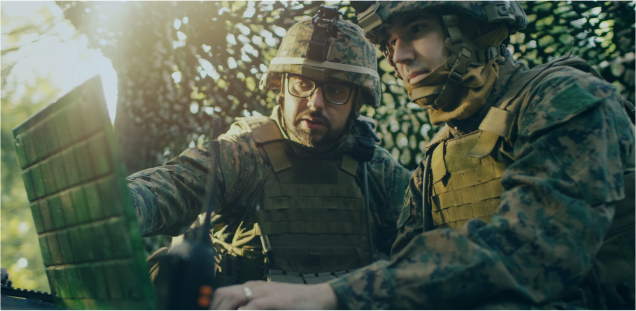 A serving army soldier sustained noise induced hearing loss when on tour of duty in Iraq and Afghanistan.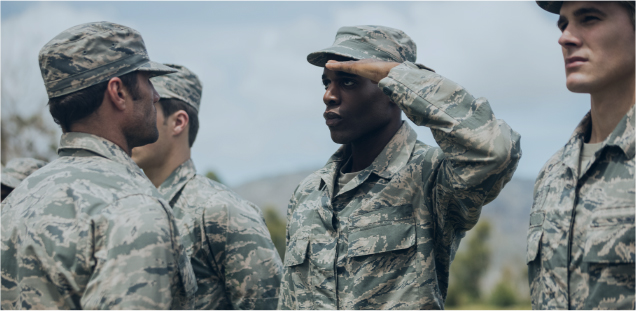 We acted for an army soldier who sustained a frostbite injury when on exercise in Canada.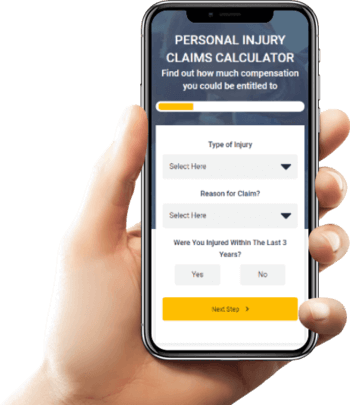 Find out how much you can claim with our compensation calculator
It's really quick and easy, find out in 10 seconds.