Military Deafness Compensation Claims
Nigel Askew Solicitors specialise in claims for military deafness compensation and have over 20 years experience in successfully winning noise induced deafness claims for our clients.
If you or a loved one's hearing has been damaged as a result of excessive noise in the military, you may be able to claim compensation for your injuries and for any loss of earnings you may have suffered as a result and also claim for future loss of earnings due to your hearing loss.  The Ministry of Defence (MoD) owes you a duty of care to provide you with the correct hearing protection, in training or combat scenarios. If they fall foul of their obligations, they may be deemed negligent.
We represent clients from across the Armed Forces in claims for military deafness and can help you claim compensation for hearing loss resulting from exposure to excessive noise in the military.
If you are currently serving in the military or have been medically discharged or downgraded then please get in contact with us today regarding a claim by calling 01507 609027.
£600,000 Army Deafness Compensation – A Case Study
Our solicitors were contacted by a member of the Army after he was medically discharged from duty, due to his hearing loss. His hearing was irreversibly damaged due to his exposure to noise and as a result he was unable to advance his career within the Army.
Our expert team of military deafness compensation solicitors were able to help our client with a civil claim for his injuries and loss of earnings. His compensation award was over £600,000.
This case study provides information relating to his particular claim. If any of the information resonates with you and you are interested in speaking to our team of solicitors, then please contact us today for a free and no obligation phone consultation.
He joined the Army in the 1990's
The client was exposed to significant weapon noise during the period of his service, from the mid 1990's to just before he was discharged from service.  He worked mostly as a gunner in the earlier years.  In later years, he was mostly involved in training.
As a gunner he was in the Coldstream Guards, employed as an armoured infantry SF Gunner, and fired an array of weapons whilst on the ranges or on exercise.
As a training instructor, he ran ranges and was subject to weapon noise from the ranges he ran and from adjoining ranges.  He ran training exercises using both live and blank ammunition.
For example, in 2008 he was deployed to Afghanistan (Camp Bastion). He was appointed the Training Corporal for the tour and was responsible for training soldiers on the HMG (heavy machine gun) and GMG (grenade machine gun). He was also appointed as the Range Conducting Officer (RCO) for all the ranges due to holding a Field Firing Skill at Arms qualification.
Various types of hearing protection were provided by the Ministry of Defence over the years.  The hearing protection was not always worn and not always effective.
He wore hearing protection as much as he could, however they were not very good when it came to louder noises such as grenades.  Also, if he couldn't get someone's attention or if someone was shouting at him, he would always remove them to have that conversation.  This was a common occurrence and everybody would remove their hearing protection when speaking.
When he noticed hearing loss
Following hearing tests at the end of 2012, he became aware that he had sustained some hearing loss but wasn't sure why.
In spite of the results of these hearing tests, he was deployed to Afghanistan in 2013 where he was exposed to significant noise.
Following his return from Afghanistan in late 2013, he noticed a marked difference in his hearing and reported his hearing problems to his employer and his hearing was investigated.
Ultimately, this led to him being given two hearing aids in 2015 and to being discharged from the army in 2016.
The claim
The client was awaiting a decision as to his discharge from service and did not confirm his intention to proceed with a claim until late 2016.
Medical records and service records were obtained and reviewed and in order for us to protect his claim due to limitation, a claim form was issued immediately.
The MoD was formally notified of the claim and an agreement was reached between the parties to extend the time for service of the proceedings while medical evidence was awaited. Particulars of Claim were served in July 2017.
The considerable volume of disclosure required many man-hours to review but during that review it became clear the Army had little prospects of successfully defending the claim.
The client was examined by the Army's medical expert, who agreed with the clients own medical expert that he had suffered significant noise damage from his time in service, which considerably accelerated his need for hearing aids.
He now wears hearing aids
Today, he has a lot of difficulty hearing and has to wear hearing aids all of the time if he wants to be able to hear.  He experiences difficulty having conversations or speaking on the phone, especially when there is background noise, despite wearing hearing aids.
His hearing problems affect his ability to socialise because he finds background noise difficult and can no longer attend large scale events. He takes his hearing aids out when he drives due to experiencing headaches caused by the constant road noise. He is unable to talk to his son or passengers in the car, especially on motorways due to background noise.
His condition puts a lot of strain on his family relationships and he constantly finds himself apologising to people for his hearing loss and often finds situations he is in embarrassing. His inability to work in a busy workplace, due to his hearing loss, has hindered his employment opportunities causing further strain on him and his family.
In addition to his problems with his hearing, he also suffers from tinnitus.  He experiences an intermittent whooshing sound in his ears, which he finds annoying.
Compensation award for his injuries
His discharge left him with few options in the outside civilian world. He had intended to spend his entire career in the Army and was planning on applying to be commissioned as an officer.
In the outside civilian world he works as a self-employed tiler, earning considerably less money than had he still been employed by the army.
He claimed past and future loss of earnings.
He claimed for lost pension and benefits as a result of leaving service.
After lengthy negotiations, the client agreed to accept a sum of over £600,000 in full and final settlement of his claim and was delighted with the result.
Contact Nigel Askew Solicitors Today
Nigel Askew Solicitors specialise in military deafness compensation claims. If you are in the Armed Forces and have developed hearing loss as a result of exposure to noise that has impacted on your life, you may be able to claim financial compensation.
For a free and no obligation consultation regarding your army hearing loss, please call us on 01507 609027 or submit an online enquiry using the form on this page (please indicate a convenient time for us to call you).
100% No Win No Fee Claims
Free Initial Legal Advice
Over 20 Year's Experience
Call Us Today
01507 609027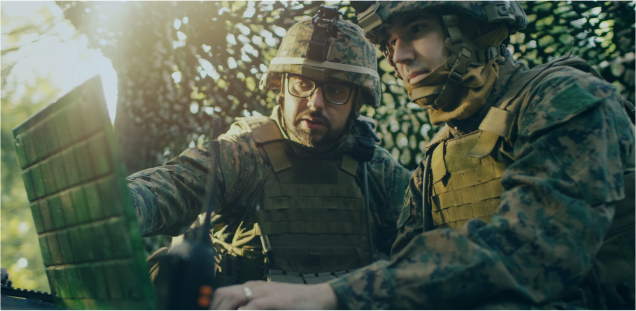 A serving army soldier sustained noise induced hearing loss when on tour of duty in Iraq and Afghanistan.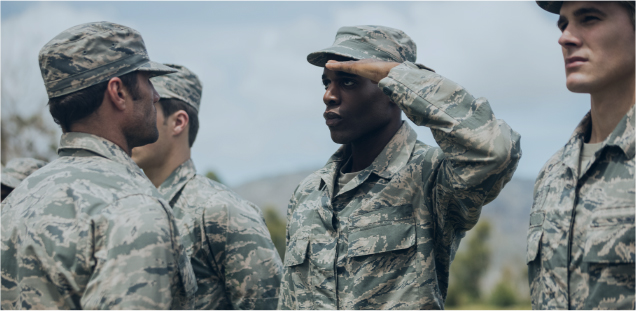 We acted for an army soldier who sustained a frostbite injury when on exercise in Canada.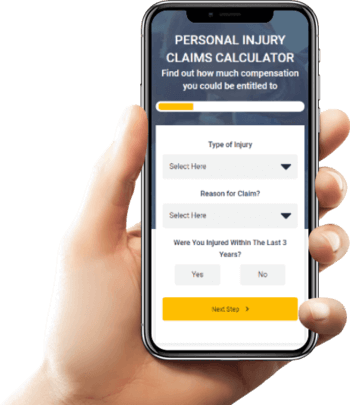 Find out how much you can claim with our compensation calculator
It's really quick and easy, find out in 10 seconds.