Make A Military Hearing Loss Claim
Have you been recently diagnosed with hearing loss? Have you been exposed to loud noise during your military career? Were you not provided with the correct hearing protection or was the use of your protection not enforced? Have you been medically downgraded or discharged from service as a result? Were you planning on a career in the military?
If you can answer yes to some or all of these questions then contact us now to discuss a potential No Win No Fee claim for financial compensation against the MoD.
Contact us for a free and no obligation initial consultation
Our solicitors are experts in military hearing loss claims
We have a proven track record of winning military hearing loss claims for our clients, winning millions of pounds over the last 20 years
All claims funded on a 'No Win, No Fee' basis
We offer a nationwide service, so whether you live in Bournemouth or Bristol, Liverpool or Louth, Chester or Carlise, our expert solicitors can represent you in a claim
To discuss your potential military claim with one of our Military Hearing Loss Solicitors call us on 01507 609027 or submit an online enquiry form using the form on this page.
We Are Specialist Hearing Loss Solicitors
Our solicitors specialise in claims for military hearing loss. We represent both ex-military and current service men and women for claims against the Ministry of Defence (MoD) for negligence.
If you are currently serving in the military or have been medically discharged or downgraded then please get in contact with us today regarding a claim by calling 01507 609027.
How Much Compensation Can You Claim?
The solicitors at Nigel Askew have many years experience in dealing with military related hearing loss claims. Our solicitors have a proven track record of success and have represented clients in individual claims that have settled for in excess of £600,000.
As well as compensation for your injuries, our Military Hearing Loss Solicitors are able to claim for future loss of earnings and pension claims.
If you had intended on a long career in the military but have been medically discharged from service and are struggling to find employment in civilian life, our solicitors can advise you on this element of your claim.
Our solicitors have won millions of pounds of compensation for our clients over the last 20 years.
What is No Win No Fee?
All of our military claims are funded using Conditional Fee Agreements. These agreements are commonly referred to as either a "CFA" or a "No Win No Fee Agreement".
If we believe your potential claim has good prospects of success, we will ask that you enter into a No Win No Fee agreement with us.
The nature of these agreements mean that we take all the financial risk and not you.  If a claim fails, our law firm is not paid and you do not pay any of our fees for the time we have spent on your case up to that point.
For taking this financial risk,  law firms in England & Wales usually agree with their clients that they will be paid a % of the compensation award, at the end of a successful claim. This fee is capped at 25%.
Your compensation award and our other fees are paid by the MoD.
We do not charge our clients any fees whatsoever to start a claim.
Claim time limits
There are strict time limits in place when claiming for personal injury and against the MoD.
We recommend you contact us ASAP to see if you can claim. Call us now on 01507 609027.
Contact us for a free consultation
Our Military Hearing Loss Solicitors offer all our new hearing loss clients a free phone consultation to discuss their potential claim.
We will ask you about your military career, your exposure to noise, PPE that was provided to you and details about your symptoms and medical history. We will also request to see your medical records, which will allow us to decide if your claim falls within the claim time limit period.
Your claim will be dealt with by a senior solicitor from start to finish, who will work as hard as possible to secure the maximum amount of compensation.
Contact our military solicitors now
For your free consultation, call our Military Hearing Loss Solicitors now on 01507 609027 or submit an enquiry using our online enquiry form.
We are a firm of solicitors you can trust to help you claim the compensation you deserve.
100% No Win No Fee Claims
Free Initial Legal Advice
Over 20 Year's Experience
Call Us Today
01507 609027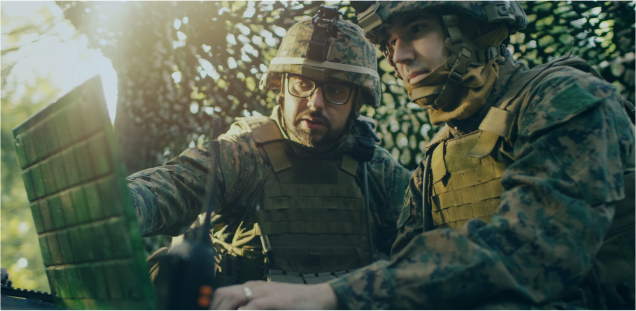 A serving army soldier sustained noise induced hearing loss when on tour of duty in Iraq and Afghanistan.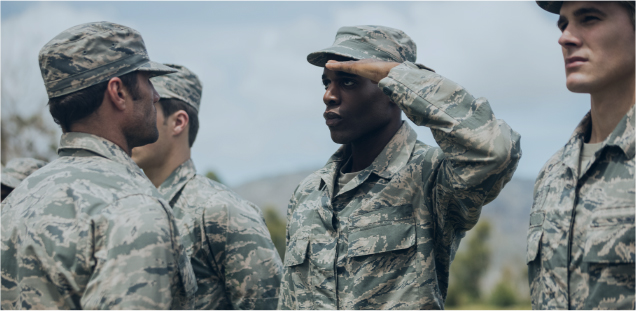 We acted for an army soldier who sustained a frostbite injury when on exercise in Canada.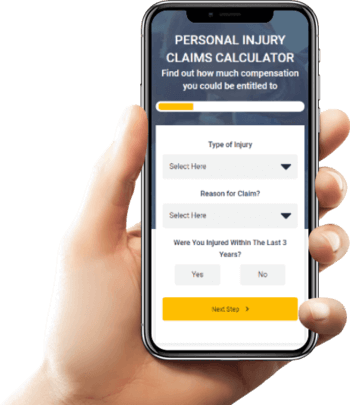 Find out how much you can claim with our compensation calculator
It's really quick and easy, find out in 10 seconds.