We Can Help You Claim Compensation
Welcome to Nigel Askew Solicitors, we help represent members of the Armed Forces in personal injury claims against the Ministry of Defence (MoD).
If you can answer yes to some or all of these questions then we recommend that you contact us to discuss a No Win No Fee claim for compensation against the MoD.
Were you been exposed to loud noise during your military career?
Was the hearing protection you were issued with not fit for purpose or was its usage not enforced?
Have you been medically downgraded or discharged from service as a result of your deafness?
Were you planning on a long-term military career, which was cut short through no fault of your own?
Do you wear hearing aids and/or suffer from Tinnitus?
If these statements resonate with you then we recommend that you contact us as soon as possible to discuss your potential deafness claim.
Call us on 01507 609027 or submit an online enquiry form using the form on this page.
How We Can Help You
Our team of Military Deafness Lawyers has over 20 years of experience in winning military deafness claims for our clients and are on hand now to discuss your potential claim.
Contact our deafness lawyers now for a free and no-obligation initial claim consultation
Our military deafness lawyers are experts in their field
We have a proven track record of winning military deafness claims for our clients, winning millions of pounds over the last 20 years
All claims funded on a 'No Win, No Fee' basis
We offer a nationwide service, so whether you live in Brighton or Bristol or Liverpool or Leicester, our team of expert solicitors can represent you in a claim against the MoD
To discuss your new military deafness claim, call us on 01507 609027 or submit an online enquiry form using the form on this page.
How Much Compensation Can You Claim?
Our deafness lawyers have a proven track record of success and have represented clients in individual claims that have settled for in excess of £600,000.
As well as compensation for your injuries, our military deafness lawyers can help to claim for any loss of future earnings as a result of permanent medical discharge due to hearing loss.
The value of individual claims often depends on the severity of the injuries sustained and whether any financial loss was suffered.
To discuss how much you may be able to claim in compensation for your defness claim, contact us now.
What is No Win No Fee?
All of our military claims are funded using Conditional Fee Agreements. These agreements are commonly referred to as either a "CFA" or a "No Win No Fee Agreement".
If we believe your potential claim has good prospects of success, we will ask that you enter into a No Win No Fee agreement with us.
Your compensation award and our basic fees are paid by the MoD.
We do not charge our deafness clients any fees to start a claim.
Start Your Military Deafness Claim Now
Every new claim starts with an initial phone consultation, during which we will ask you a series of questions so we fully understand your claim circumstances.
We will ask you about your exposure to noise,  your military career, PPE you were offered, and when your symptoms first started.
If we think your claim has good prospects of success, we will offer to represent you on a No Win No Fee basis.
Contact us now to start the claims process by calling 01507 609027.
Contact Our Deafness Solicitors Now
To discuss your potential claim with one of our friendly deafness solicitors, call us now on 01507 609027 or submit an enquiry using our online enquiry form.
If you are experiencing deafness and believe this may be as a result of exposure during employment with the MoD, then please contact Nigel Askew Solicitors to discuss a new claim now.
100% No Win No Fee Claims
Free Initial Legal Advice
Over 20 Year's Experience
Call Us Today
01507 609027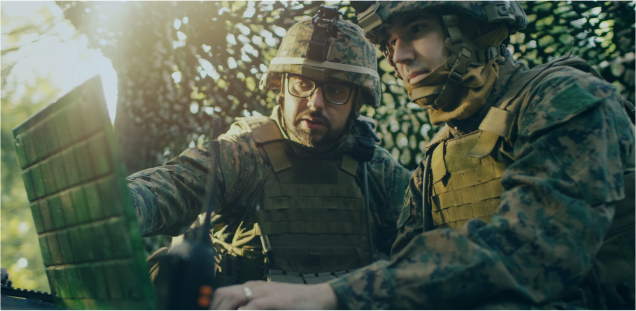 A serving army soldier sustained noise induced hearing loss when on tour of duty in Iraq and Afghanistan.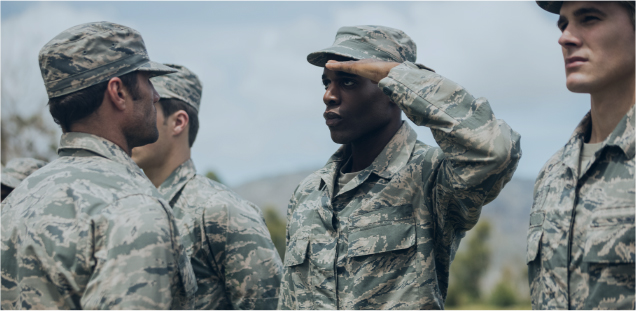 We acted for an army soldier who sustained a frostbite injury when on exercise in Canada.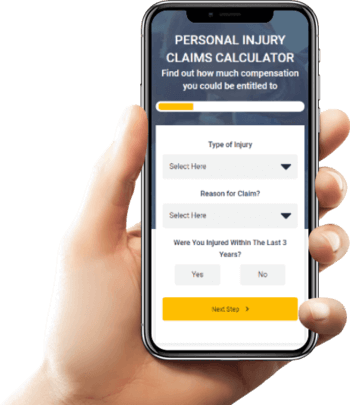 Find out how much you can claim with our compensation calculator
It's really quick and easy, find out in 10 seconds.