Specialists in UK Soldier Deafness Claims
Welcome to Nigel Askew Solicitors, we are a firm of personal injury solicitors in Lincolnshire and represent members of the Armed Forces across the UK in civil claims for compensation. If you have suffered hearing loss as a result of exposure to noise in the army then we can advise you on the prospects of a UK soldier deafness claim.
Our team of solicitors have over 20 years of experience in successfully winning our clients compensation and during this time have helped to recover millions of pounds on their behalf.
We fund all of our soldier deafness claims using No Win No Fee agreements and do not charge any upfront fees to get a claim up and running.
All new claims start with a free and no obligation initial phone consultation, during which we will ask you questions about your military career, settings where you may have been exposed to loud noise and the types of PPE you were issued, if any.
If we believe your circumstances have a good chance of succeeding in a civil claim, we may offer to represent you on a No Win No Fee basis.
Call us now on 01507 609027 and one of our friendly solicitors will be pleased to speak with you. Alternatively, you can submit your details to us using the form on this page or email us at nigel@nigelaskew-solicitor.co.uk.
Common sources of noise in the military
Our solicitors have been advising UK soldiers for many years and have vast experience when it comes to these types of deafness claims.
Some of the most common sources of noise which feature in many of the enquiries we receive include:
Firing weapons during training exercises
Working around military vehicle engines
Working around military aircrafts and helicopters
Exposure to noise while driving tanks
Explosions in training scenarios
There are many different sources of noise in the army, so if the source of noise you were exposed to is not listed above then do not worry, our solicitors can still advise you on a new UK soldier deafness claim.
MoD duty of care
The MoD owes you a duty of care to ensure you are not at risk of sustaining an injury during your service and are required to provide you with sufficient PPE to help protect you against injury or illness.
If they have failed in their duty to provide you with sufficient hearing protection or they have failed to ensure you wear it at all times, then they may be deemed negligent.
If you were employed in the military and were not provided with any hearing protection or insufficient hearing protection then you may be entitled to claim compensation.
Our solicitors are available to speak to you now, on 01507 609027. We represent soldiers across the country in claims against the MoD.
How long do I have to claim?
The law in England & Wales states that you have 3 years from the date of an accident, date of a diagnosis or from the day you first linked your symptoms with your employment.
This 3 year claim time limit, also commonly referred to as the "limitation date" is very strict, so we recommend you contact us as soon as possible to discuss your potential UK soldier deafness claim.
I've read about the AFCS, what is it?
When it comes to military compensation, there are two options available to injured current and ex serving members of the Armed Forces;
A civil claim via the courts
In a civil claim for compensation, you are able to claim both for your pain and suffering caused by your injuries and for other losses arising from your injury. These other losses are called "special damages" and can include future loss of earnings and pensions. This element of a civil claim is often extremely valuable, especially in cases involving clients being discharged on medical grounds and can be valued at several hundred thousand pounds and in very serious claims, in the millions of pounds.
A claim via the Armed Forces Compensation Scheme (AFCS)
The AFCS is a statutory compensation scheme for serving and former service personnel who have been injured as a result of their service in the Armed Forces.
Claims via the AFCS do not award compensation for loss of earnings or pensions, so the awards are often much smaller. Another consideration is that claims brought via the AFCS can also be denied, often leaving veterans and families wondering where to turn next.
Before you decide which claim route to take, we recommend you contact us to discuss your legal rights. Call us on 01507 609027 or email us at nigel@nigelaskew-solicitior.co.uk.
We offer free phone consultations to all new clients
We understand that the claims process may seem daunting, which is why aim to make the process as straightforward as possible.
We offer free initial consultations to all our new military deafness claim enquiries. During our initial phone consultation, our solicitors will ask you a number of questions about your military career and about your exposure to noise. We will also talk to you about your deafness and how it has impacted on your career and whether you have been discharged as a result.
To enable us to advise you on the prospects of your claim we will need to review your military medical records, so please tell us if you have these to hand otherwise we will write to the MoD on your behalf to obtain them.
How much do Army Deafness Claims cost?
We do not require you to make any upfront payments to start your claim with us.
If we believe your matter has good prospects of success then we may offer to represent you on a No Win No Fee basis.
Contact Nigel Askew Solicitors Today
We specialise in UK soldier deafness claims so if your hearing has been damaged due to the negligence of the MoD, we recommend you contact us now to discuss a new claim.
Call us for your free and no obligation consultation now on 01507 609027 or complete the online enquiry form on this page and one of our specialist UK military deafness claim solicitors will call you at a time convenient to you.
100% No Win No Fee Claims
Free Initial Legal Advice
Over 20 Year's Experience
Call Us Today
01507 609027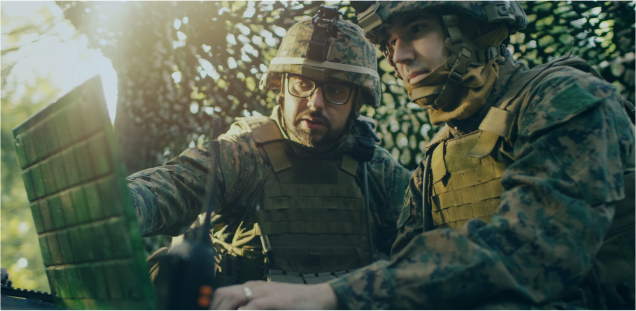 A serving army soldier sustained noise induced hearing loss when on tour of duty in Iraq and Afghanistan.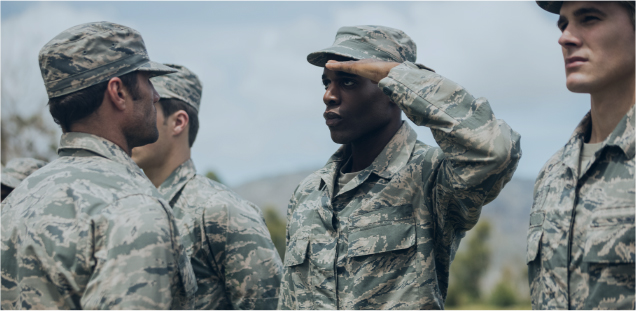 We acted for an army soldier who sustained a frostbite injury when on exercise in Canada.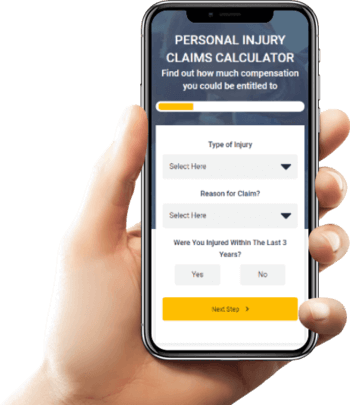 Find out how much you can claim with our compensation calculator
It's really quick and easy, find out in 10 seconds.