Need Solicitors for a Military Deafness Claim?
Welcome to Nigel Askew Solicitors, specialists in high value and complex claims for personal injury. From our base in Lincolnshire our solicitors act for military personnel in a range of injury claims, including for Military Deafness, PTSD, NFCI and serious training accident claims.
If your hearing has been damaged as a result of years of exposure to excessive noise, without the correct or sufficient hearing protection being provided to you then we can offer you expert legal advice relating to a claim against the MoD.
Our military solicitors have over 20 years of experience in representing clients in high value civil claims for compensation, including for military related deafness.
For expert legal advice and representation from a firm of solicitors that you can trust, call us on 01507 609027 or submit an online enquiry form and one of the military deafness team will contact you to discuss your claim in more detail.
We represent military personnel from across England & Wales, so whether you live in Skegness, Sheffield, Bristol or Battle, we can advise you on your potential No Win No Fee military claim.
Common sources of noise in the military
Some of the most common sources of noise which feature in many of the enquiries that our military solicitors receive include:
Firing weapons during training exercises
Working around military vehicle engines
Working around aircrafts and helicopters
Explosions in training scenarios
If you have been exposed to noise in the military from other sources that are not listed above, you can still make a successful claim. Contact us today for a no obligation phone consultation.
The MoD owes you a duty of care
The MoD owe you a duty of care to ensure you are not at risk of sustaining an injury during your service and they are required to provide you with sufficient PPE to help protect you against injury or illness.
If they have failed in their duty to provide you with sufficient hearing protection or they have failed to ensure that you wear the hearing protection you have been given then they may be deemed to have breached this duty.
If you think your hearing has been damaged due to your exposure to noise then contact us today to speak to one of our expert solicitors. We can advise you if we think you may be able to make a civil claim for compensation.
Why Instruct Nigel Askew Solicitors to help with your claim?
From our base in Lincolnshire, we are a well-respected firm of solicitors and are proud of the service we provide to our military clients.  We understand coming to terms with a serious medical condition or a medical discharge can be difficult, which is why we aim to make the claims process as stress free as possible.
Unlike at many of the larger firms, your claim will be dealt with by a senior solicitor from start to finish and we regularly attend our clients at their homes to provide claim updates, take statements and provide support throughout the claims process.
We have a proven track record of success and are passionate about helping military clients who have had their hearing damaged during service.
We are experts in military hearing loss claims
We have a proven track record of winning military hearing loss claims for our clients
If you have a claim, it will be funded on a 'No Win, No Fee' basis
We will work as hard as we can to secure the highest award possible on your behalf
Free and no obligation initial discussion regarding your potential claim
Will attend clients personally at their homes throughout the claims process, of if they are still serving in the Armed Forces, at locations close to their barracks.
Examples of deafness claims our solicitors have won
Over the years our solicitors have helped hundreds of clients successfully claim compensation for hearing loss.
Some examples of our successful military deafness claims are set out below:
Our solicitors acted for a member of the army who was medically discharged from service due to his hearing loss. He was exposed to very loud noise throughout his military career, initially as a gunner and later as a training instructor, where he was responsible for training soldiers on the HMG and GMG's, both at home and in Afghanistan. Over the years he was provided with a range of hearing protection that was not always sufficient and not compulsory for wearing.  Following a return from Afghanistan, our client noticed a considerable change in his hearing so he reported this to the MoD.  Due to his hearing problems he was discharged from service on medical grounds.  In the outside civilian world, he wears 2 hearing aids and works as a self-employed tiler, earning considerably less than he did in the army. Our military deafness solicitors helped him claim over £600,000 for his injuries and past and future loss of earnings and lost pension.
Our solicitors helped another member of the army who contacted us after he was discharged from service on medical grounds. He was exposed to significant weapon noise throughout his service, with 90% of the weapons he fired being high velocity rifles. He also was trained in grenade firing and C4 explosives. He later participated in "gruelling" training courses in Canada and in the Brecon Beacons, which could involve weapon firing for several weeks at a time. The client wore the hearing protection provided as much as he could while on static firing ranges. However the hearing protection provided did not meet his need for situational awareness and communication during exercises and deployment. The client's discharge occurred so quickly that he had very little time to consider his options for income upon entering the civilian world.   Having a young family to support he undertook work in the fitness industry but his earnings were considerably lower than when he was employed by the MoD. Our team were able to secure him a compensation award of just over £300,000 in compensation.
If you have been exposed to long periods of noise exposure and have not been provided with hearing protection that was fit for purpose then you may have a claim against the MoD for negligence.
If any of the circumstances in the short case studies we have set out above resonate with you, we suggest you contact our solicitors for military deafness now on 01507 609027.
Contact our solicitors for military deafness today
We are currently helping many clients with claims for military deafness.
If your hearing has been damaged due to exposure to weapons, explosives, engine noise or mortars then we are able to advise you on a claim.
Due to the very strict time limits involved in making a claim, we suggest you contact us today on 01507 609027 or submit an online enquiry form using the form on this page and one of our team will call you at your convenience (please indicate a time that is most convenient for you to speak to us)
100% No Win No Fee Claims
Free Initial Legal Advice
Over 20 Year's Experience
Call Us Today
01507 609027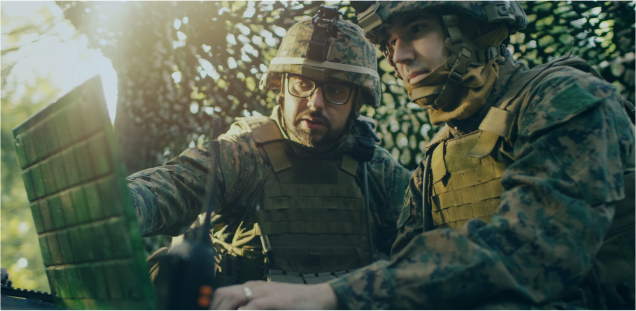 A serving army soldier sustained noise induced hearing loss when on tour of duty in Iraq and Afghanistan.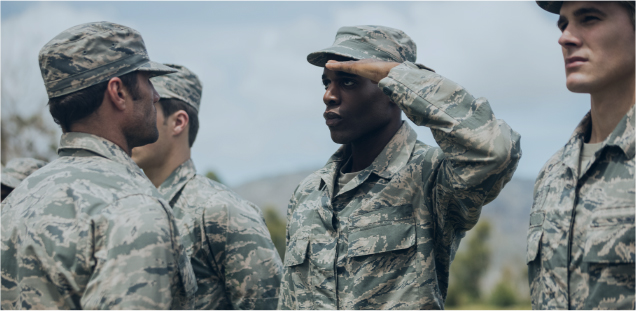 We acted for an army soldier who sustained a frostbite injury when on exercise in Canada.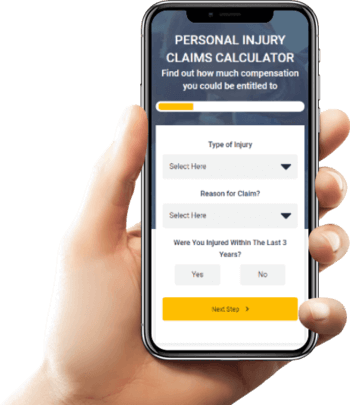 Find out how much you can claim with our compensation calculator
It's really quick and easy, find out in 10 seconds.