RAF NFCI Claims
Welcome to Nigel Askew Solicitors, we are a firm of specialist personal injury lawyers, based in Louth in Lincolnshire. We act for military personnel across England and Wales in a variety of compensation claims, with particular expertise in claims involving non-freezing cold injury (NFCI), including RAF NFCI related claims.
If you have developed a NFCI in the RAF and have since been either medically downgraded or discharged from your duties then we can offer you our expert legal advice relating to a civil claim for compensation.
We offer all new RAF clients a free and no obligation initial phone consultation to discuss your claim in more detail and fund all of our RAF NFCI claims using No Win No Fee agreements.
To speak with one of our friendly and expert lawyers, contact us today by phone on 01507 609027 or submit an online enquiry using the form on this page and one of our experts will be in contact with you to discuss your enquiry in more detail.
Claiming against the MoD
The RAF employs 32,940 active personnel, with a further 3,200 in reserve. In total, the MoD employs 57,140 civilian staff and 192,160 military personnel.
We understand that it's normal to feel apprehensive about claiming against your current or previous employers for fear of victimisation, however the MoD is an employer in exactly the same was as any company in the private sector and owes all of its military personnel a duty of care to ensure they are not at risk of sustaining injury or illness.
If you develop a preventable illness or medical condition, or you are injured in an accident that was not your fault, the MoD should be held accountable.
All service men and women must be provided with correct clothing, equipment and PPE, suitable for the task at hand.  If they are not and develop an injury or illness as a result, through no fault of their own, then it may be claimed that the MoD are in breach of their duty.
RAF NFCI compensation claims
Being told you can longer continue carrying out your duties in a job that you love, that has taken years of dedication and training to get to because of a medical condition you have developed during your service, is very difficult to accept.  If you had planned to serve in the RAF for the foreseeable future or perhaps you had planned on a long term military career, then being medically downgraded or discharged can be a distressing and very stressful time.
It is especially stressful having to find employment and retrain in civilian life.  Your NFCI may also be preventing you from working in a chosen civilian profession due to the pain and symptoms you are experiencing, so you are left with limited options.
You will no doubt have many unanswered questions relating to how the claims process works, how long a claim can take and how much compensation you may be able to claim.  This is why we offer our clients a free and no obligation initial phone consultation to try and guide you through the process.
During our call with you we will ask you questions about your condition, your employment and medical history with the RAF and the conditions and scenarios which you think may have led to you developing your non-freezing cold injury.
We will then be able to build a picture of your potential claim and advise you whether we think your potential claim has reasonable prospects of success. If we think your claim has a good chance of succeeding then we will offer to fund your claim on a No Win No Fee agreement and represent you in the claim.
Call us on 01507 609027 to start your RAF NFCI claim.
How long do I have to make a claim?
The law in England & Wales states that you are entitled to make a claim within 3 years of the date of the accident or 3 years from the date you first linked your symptoms with your work.
So often we see military clients fall foul of this limitation period, so we strongly advise you to contact us today to see if you are able to make a claim.
Call us on 01507 609027 or complete the form on this page now.
How much compensation will be paid?
This is one of the most common questions that we are asked by military personnel, affected by NFCI. The answer is that every claim is different and the amount of compensation that you may be awarded is dependent upon the severity of your injuries.
If your NFCI has caused you to have been medically discharged from service then this is likely to mean a much larger compensation award than if you have been downgraded and found alternative employment as your potential loss of earnings and pension will be significant.
Our Solicitors recently assisted a member of the Armed Forces in a claim for NFCI and helped to secure a compensation award of over £140,000.
In some other cases, NFCI compensation awards can amount to several hundred thousand pounds.
Every RAF NFCI claim is different and your compensation award may be higher or lower than the figures quoted on this page. Rest assured, our expert solicitors will work as hard as we can to maximise your compensation award.
We fund our RAF NFCI claims using No Win No Fee agreements
We do not charge our RAF or military clients any upfront fees to get their claims up and running.
We fund all of our military related compensation claims using Conditional Fee Agreements. These agreements are commonly referred to as either a "CFA" or a "No Win No Fee agreement".
The nature of these agreements means that law firms take all the financial risk and not the client.  If a claim fails, the law firm is not paid and the client does not have to pay any solicitor's fees for their time.
For taking this risk, it is common for law firms to agree with a client that they will be paid a percentage of their compensation award at the end of a successful claim.  Law firms' fees are mostly paid by the Ministry of Defence, not you.
To find out more information about how we will fund your claim, contact us on 01507 609027.
Contact Nigel Askew Solicitors regarding a potential RAF claim
If you are currently experiencing any symptoms associated with NCFI or have already been diagnosed with a NFCI, then we strongly recommend you contact a law firm who specialise in military related compensation claims.
There are strict limitation periods/time limits in which you are able to make a claim so do not delay in contacting us.
Call us on 01507 609027 or submit an online enquiry using the form on this page and one of our expert and friendly solicitors will call you as soon as we can.
100% No Win No Fee Claims
Free Initial Legal Advice
Over 20 Year's Experience
Call Us Today
01507 609027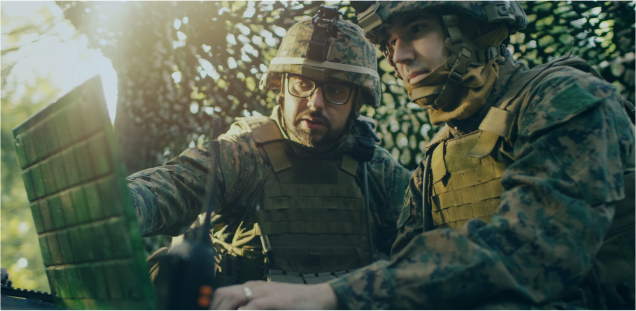 A serving army soldier sustained noise induced hearing loss when on tour of duty in Iraq and Afghanistan.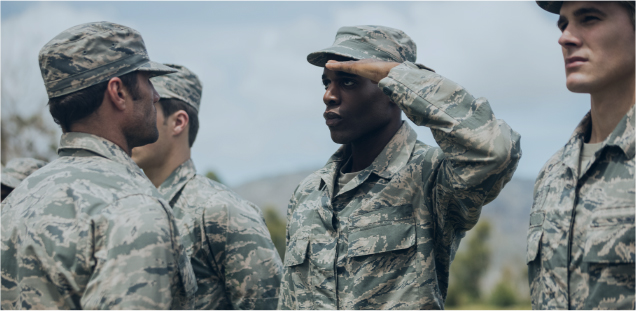 We acted for an army soldier who sustained a frostbite injury when on exercise in Canada.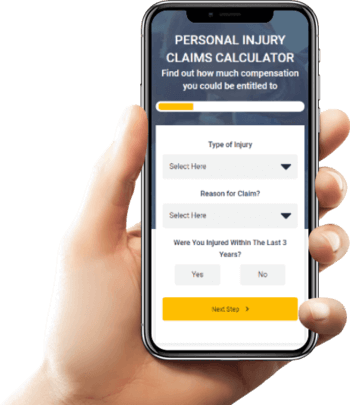 Find out how much you can claim with our compensation calculator
It's really quick and easy, find out in 10 seconds.