We specialise in RAF Medical Discharge Claims
Our solicitors specialise in RAF Medical Discharge Claims so if you have been discharged from the RAF on medical grounds, following exposure to noise or an injury or illness sustained during your active service, our expert military claim solicitors can advise you on a civil claim for compensation.
Welcome to Nigel Askew Solicitors, we are firm of specialist military injury claim solicitors based in the heart of Lincolnshire and represent RAF personnel from across England & Wales.
If you have been discharged from the RAF on medical grounds and would like to discuss your legal options regarding a claim for compensation then call us today on 01507 609027 or submit an enquiry using the form on this page and one of our experts will call you to discuss your enquiry at a time convenient to you.
We fund all of our RAF medical discharge claims using No Win No Fee agreements and do not require any upfront fees to get your potential claim up and running.
RAF Medical Discharge Claim Solicitors
The solicitors at Nigel Askew have over 20 years of experience in winning our clients compensation and we represent both active and discharged members of the RAF and Armed Forces.
RAF clients that we speak to have usually failed a medical due to either noise induced hearing loss from working around jet engines, non-freezing cold injuries to their feet (NFCI) sustained during training, other serious injuries sustained during training situations or PTSD related symptoms.
If you have been told that you are to be medically discharged from service or if you have already been medically discharged then we recommend you contact us as soon as possible to discuss a potential claim for financial compensation.
Military claims have strict time limits
The law in England & Wales states that you have 3 years after an accident, or the date of a medical diagnosis or from when you first linked your symptoms to your work in which to make a claim for compensation. This claim period is referred to as the "limitation period".
The limitation period in military related claims is complex as exposure to noise or cold was often many years ago. However, our solicitors are experts in these types of claims so can quickly establish whether your potential claim has prospects of success.
If you have been discharged from the RAF on medical grounds then we recommend you contact us as soon as possible so your claim does not fall foul of these strict limitation periods.
Call us now on 01507 609027.
Free Initial consultations for all RAF personnel
We have years of experience in handling RAF medical discharge claims so understand how difficult it is for you to be told you have been medically discharged from the service.
We aim to make the claims process as straightforward and as stress free as possible, starting with a free and no obligation phone consultation to discuss your personal circumstances.
During our initial call, our friendly solicitors will ask you a number of questions to help us establish whether there has been a breach of duty by the MoD.
Some of the information that we will require from you includes:
The type of injury you have sustained
How and when your injury occurred
Whether you reported your injury to a superior and how that was dealt with
Information relating to your employment and your medical history
Whether you were downgraded or reassigned before your discharge
Information relating to your medical discharge
The type of work you carry out in civilian life
Once we have a clear picture of the circumstances that led to your discharge and we have seen your medical records, we will be able to advise you on the prospects of a successful claim.
Call us now to discuss your potential RAF discharge claim on 01507 609027.
How much can I claim?
Every military claim is different and the value of each claim will depend on several factors, which include:
The type and severity of your injuries
Whether you will make a full recovery
Whether your injuries have led to you being reassigned, downgraded or medically discharged from the RAF
Whether you have suffered financial loss and whether your potential future earnings in civilian life have been compromised due to your injuries sustained in service
Our lawyers have helped clients settle cases for in excess of £615,000 for noise induced hearing loss claims and over £500,000 for clients discharged with NFCI related injuries.
The value of your RAF medical discharge claim may be lower or higher than these figures but if your injury has prematurely ended your military career, which has scuppered your ability to earn money in civilian life then the value of your claim could be significant.
Contact Nigel Askew Solicitors today for a free and no obligation assessment of your personal circumstances.
Contact our RAF Medical Discharge Claim Solicitors now
To discuss a new military enquiry with us, please call us on 01507 609027 or complete the form on this page and one of our friendly and expert solicitors will call you back to discuss your potential claim.
There are very strict time limits in place when claiming for military related accidents and illnesses, so do not delay.
100% No Win No Fee Claims
Free Initial Legal Advice
Over 20 Year's Experience
Call Us Today
01507 609027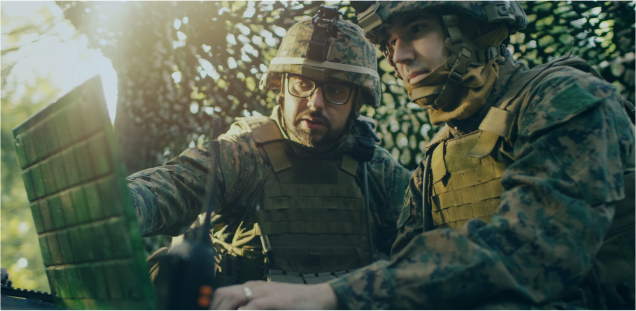 A serving army soldier sustained noise induced hearing loss when on tour of duty in Iraq and Afghanistan.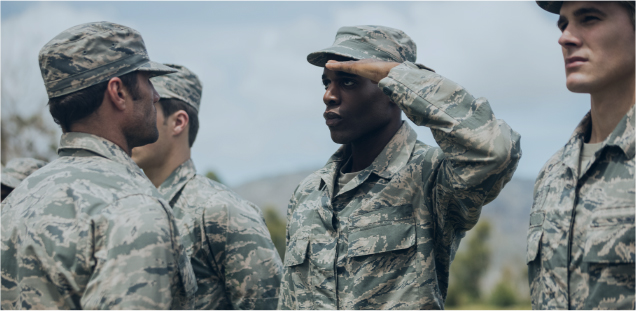 We acted for an army soldier who sustained a frostbite injury when on exercise in Canada.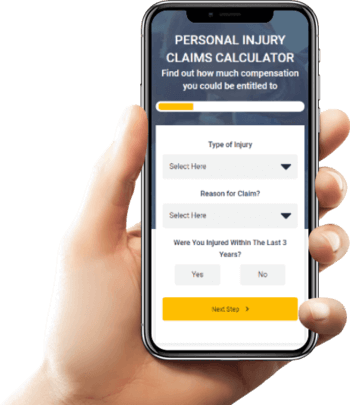 Find out how much you can claim with our compensation calculator
It's really quick and easy, find out in 10 seconds.