Experts in PTSD Medical Discharge Claims
Nigel Askew Solicitors specialise in advising military personnel on civil claims for compensation resulting from personal injury during service. If you have been diagnosed with Post Traumatic Stress Disorder (PTSD), we can advise you on the prospects of making a PTSD Medical Discharge Claim.
Whether you have previously served in the Army, RAF, Navy, Reserve or Special Forces, the Ministry of Defence owes you a duty of care and if they have breached this duty then you may be able to claim financial compensation from them for negligence.
Whatever circumstances have led to your medical discharge, our highly experienced military injury solicitors can offer you expert legal advice relating to a no win no fee claim for compensation.
We offer all new clients enquiring about PTSD compensation a free and no obligation initial phone consultation, during which we will advise you on the merits of your potential claim.
Call us today to discuss your potential claim by calling 01507 609027 or alternatively complete the form on this page and one of our solicitors will call to discuss your enquiry at a time convenient to you.
Have you been medically discharged with PTSD?
PTSD can have a tremendous impact on your mental and physical well-being, making everyday life difficult. PTSD can push the people you love away and make even the simplest of tasks seem almost impossible to deal with.
Our solicitors have over 20 years of experience in helping clients win compensation and understand how difficult it is coping with PTSD, especially if you have been medically discharged as a result.
If you have been diagnosed with PTSD and subsequently discharged from service then you may be able to make a PTSD Medical Discharge Claim.
To find out if you can claim, call and speak to one of our experienced solicitors today, who will be able to offer you free and impartial advice relating to your legal rights.
Common symptoms associated with PTSD
Some of the most common symptoms associated with military related PTSD include:
Anger, depression, panic attacks and social anxiety
Feelings of irritability and detachment towards family and friends
Distressing flashbacks of frightening events
Trouble sleeping and nightmares
Substance misuse, particularly with alcohol
The period between serving in the military and the on-set of PTSD related symptoms can vary from a few weeks, to several months to even several years.
As is the case with many psychological disorders, the first step is to talk about how you are feeling to someone you can trust, whether that is a member of your family, a GP or a specialist solicitor.  There are loved ones, friends and professionals all ready and able to help you.
If you are struggling with any of the symptoms listed above, call us for free and no obligation advice on 01507 609027.
How long do I have to claim?
The law in England & Wales states that you have 3 years after an accident, or the date of a medical diagnosis or from when you first linked your symptoms to your work in which to claim. This is often referred to as the "limitation period".
This 3 year limitation period is complex when it comes to military related claims, as exposure to noise or cold was often many years ago. However, our solicitors are experts in these types of claims so can quickly establish whether your potential claim has prospects of success.
If you have been medically discharged from the Armed Forces due to PTSD then we recommend you contact us as soon as possible to discuss a potential claim against the MoD.
Call us now on 01507 609027.
How much does a No Win No Fee Agreement cost?
We do not charge our military medical discharge clients any up-front fees to get their claims started.
If we believe your claim has good prospects of success then we will offer you a Conditional Fee Agreement. These agreements are commonly referred to as either a "CFA" or a "No Win No Fee agreement".
The nature of these agreements means that law firms take all the financial risk and not the client.  If a claim fails, the law firm is not paid and the client does not have to pay any solicitor's fees for their time.
For taking this risk, it is common for all law firms to agree with a client that they will be paid a percentage of their compensation award.  All of our other fees are mostly paid by the Ministry of Defence.
To discuss a new PTSD medical discharge claim or how they are  funded, please call us today and we will be happy to answer your questions.
Contact our PTSD Medical Discharge Claim Solicitors now
To discuss a new military PTSD enquiry with us, please call us on 01507 609027 or complete the form on this page and one of our friendly and expert solicitors will call you back to discuss your potential claim.
There are very strict time limits in place when claiming for military related accidents and illnesses, so do not delay in contacting us.
100% No Win No Fee Claims
Free Initial Legal Advice
Over 20 Year's Experience
Call Us Today
01507 609027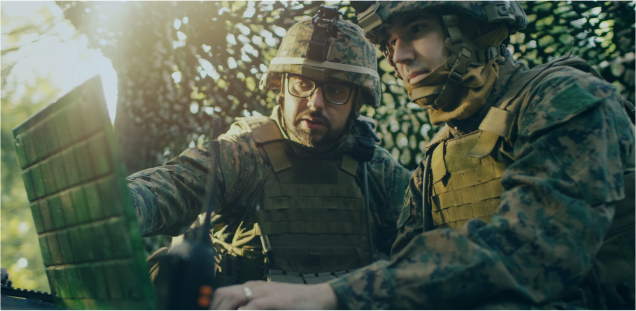 A serving army soldier sustained noise induced hearing loss when on tour of duty in Iraq and Afghanistan.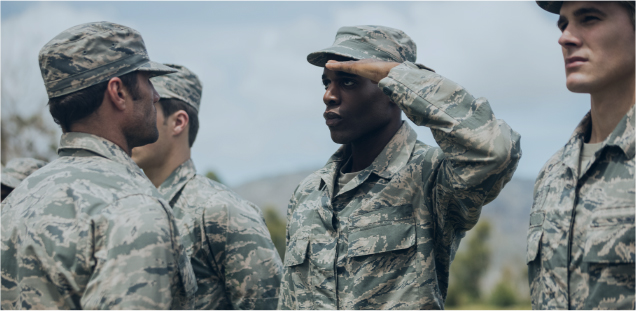 We acted for an army soldier who sustained a frostbite injury when on exercise in Canada.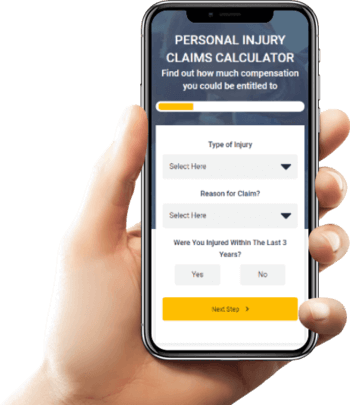 Find out how much you can claim with our compensation calculator
It's really quick and easy, find out in 10 seconds.