Non-Freezing Cold Injury Claims
We are often contacted by members of the military that have been diagnosed with NFCI related injuries and are unsure if they can claim compensation against the Ministry of Defence (MoD). We have created the following page to look at Non-Freezing Cold Injury Examples and to provide information about the claims process.
Welcome to Nigel Askew Solicitors, we are a firm of specialist personal injury lawyers with expertise in military related claims for compensation.
We have many years of experience in representing clients in the Armed Forces, in a variety of different claim types. From our base, in the heart of Lincolnshire, we act for military clients across the UK. Whether you are based in Cornwall or North Yorkshire, or anywhere in between, the military claim solicitors at Nigel Askew can advise you on the prospects of making a personal injury claim against the MoD.
We are pleased to offer all new clients a free and no obligation initial phone consultation, during which we will ask you questions about your accident and your injury, which helps us to build a picture of your potential claim and to decide if it's something we can help you with.
Contact us now by calling 01507 609027 or submit an online enquiry using the form on this page, indicating the most convenient time to speak with us.
Examples of Non-Freezing Cold Injury Claims our Lawyers have won
Over the last 20 years, our lawyers have helped hundreds of military clients successfully claim compensation for Non-freezing Cold Injuries.
We have listed below several non-freezing cold injury examples, of clients we have helped to claim compensation for their non-freezing cold injuries.
Our lawyers helped a member of the Navy claim over £300,000 in compensation for his non-freezing cold injury. He was not provided with the correct PPE during underwater training exercises and went on to develop a serious NFCI. He was medically discharged from his duties and suffers symptoms to this day.
Our lawyers represented a member of the Army and helped him claim over £146,000 for his non-freezing cold injury. He was exposed to extreme conditions during training exercises in the Brecon Beacons and not provided with the correct PPE. He went on to develop a NFCI and was medically discharged from his duties. He suffers from NFCI related symptoms to this day.
Our team helped another member of the Army in a claim for his Non-freezing cold injury. Our client undertook several training sessions in Canada and in Scotland during the winter months and was not provided with boots and PPE that were appropriate for the conditions. He remembers his feet being so cold he described the sensation of walking as though he was "walking on stumps". He developed a painful NFCI and was subsequently medically discharged from service. In civilian life, he found it hard to find employment. Our team were able to help him claim over £178,000.
So, how much compensation could I be due?
Every claim for a non-freezing cold injury is different and the value of your potential claim could be worth less or considerably more than the examples we have referenced above.
It's almost impossible for us to give you an exact figure as to how much compensation you will be due as there are several factors that we have to consider in the claims process.  We have however helped some clients to claim over £300,000 for their Non-Freezing Cold Injury claims.
The value of your claim will depend on a number of factors, including:
The severity of your NFCI symptoms
Whether you had planned on a long term career in the military and have subsequently been downgraded or medically discharged
Your ability to work and earn money in civilian life
Rest assured, the Non-Freezing Cold Injury Lawyers at Nigel Askew Solicitors have over 20 years of experience in helping our clients win compensation for injuries and medical conditions that they have developed through no fault of their own.
How does No Win No Fee work?
You will more than likely recognise the term "No Win No Fee", having been widely used on TV and radio adverts over the last 20 years, but you may not know how they really work? Let us explain.
In legal terms, a No Win No Fee Agreement is also regularly referred to as either a "Conditional Fee Agreement" or a "CFA".  These agreements are commonly used as ways of funding personal injury claims and are between a law firm and a client.
The nature of these agreements means that law firms take all the financial risk and not the client.  If a claim fails, the law firm is not paid and the client does not have to pay any solicitor's fees for their time. At the end of a successful claim and only then, are the law firm paid.
For taking this risk, it is common for law firms to agree with a client that they will be paid a percentage of the client's compensation award, which is capped at 25% of client damages. All other basic fees are paid by the losing party, which in the case of Non-Freezing Cold Injury Claims, is paid by the MoD, not our clients.
We use No Win No Fee Agreements for all of our non-freezing cold injury claims.
For more non-freezing cold injury examples or to see if you can get your claim up and running today, contact us now by calling 01507 609027 or complete the form on this page and a member of the team will contact you to discuss your claim in more detail.
We recommend you do not delay in contacting us
There are strict time limits involved when making a personal injury claim against the MoD. We recommend you contact us as soon as possible to speak with one of our solicitors.  
Our solicitors are experts in the field of military claims and can advise you on the prospects of a claim today.
Call 01507 609027 or submit an enquiry using our online enquiry form. Please indicate the best time for one of our solicitors to call you back to discuss your potential non freezing cold injury claim.
100% No Win No Fee Claims
Free Initial Legal Advice
Over 20 Year's Experience
Call Us Today
01507 609027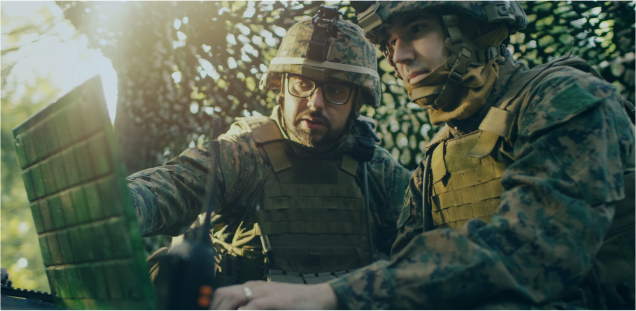 A serving army soldier sustained noise induced hearing loss when on tour of duty in Iraq and Afghanistan.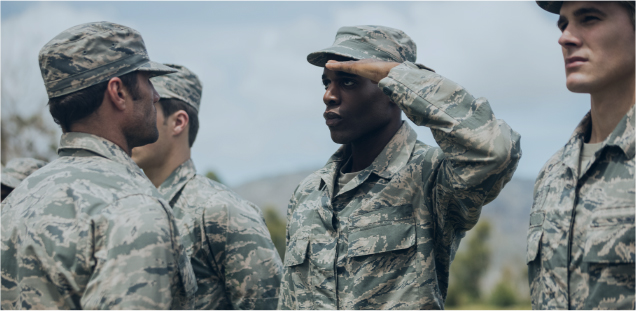 We acted for an army soldier who sustained a frostbite injury when on exercise in Canada.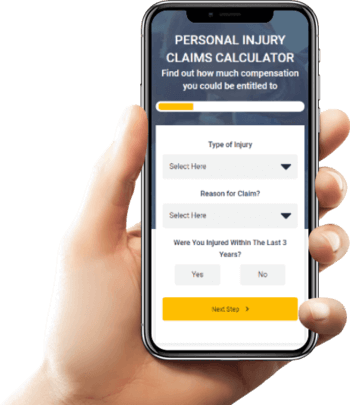 Find out how much you can claim with our compensation calculator
It's really quick and easy, find out in 10 seconds.