Army Non-Freezing Cold Injury Compensation
Welcome to Nigel Askew Solicitors, we are a firm of solicitors who specialise in Non-freezing Cold Injury claims via the British Army. Our team of specialist lawyers represent Army clients from across the UK in compensation claims resulting from non-freezing cold injuries.
If you have developed a painful and debilitating non-freezing cold injury during service in the Army and you have been downgraded or medically discharged from service, then you may be due compensation from the Ministry of Defence (MoD) for your pain and suffering and any loss of earnings you have suffered.
Over the last 20 years, we have secured millions of pounds in compensation for our Army clients and are on hand today to discuss your potential claim.
Call us for a free and no obligation assessment of your potential claim by calling 01507 609027.
Do you have a Non-freezing cold injury?
From our head offices in Lincolnshire, we act for service men and women across England & Wales in a range of military related claims, including British Army related Non-freezing cold injury claims.
Our expert military solicitors have many years of experience in successfully winning personal injury claims on behalf of our clients and we are proud to provide a high standard of legal advice and representation.
Free Initial Consultation
We offer all Army clients a free and no obligation initial phone consultation, during which we will ask you questions about your non-freezing cold injury and your military career.  We will also ask you questions about scenarios in which you may have been exposed to cold, wet and damp conditions.
We may also request your military medical records so please tell us if you have these to hand.
All of the questions we ask are designed to help us establish whether the MoD has been negligent and whether you have a potential claim against them.
To speak to one of our friendly and specialist solicitors now, please call us on 01507 609027 or to arrange a more convenient time to speak to us, please complete the online enquiry form on this page and indicate when you are free to discuss your Non-freezing cold Injury British Army enquiry in more detail.
Why Instruct Nigel Askew Solicitors to help with your claim?
From our head offices in the heart of Lincolnshire, we are proud of the work we do on behalf of our military clients.
We understand how difficult it can be coming to terms with a serious medical condition or a medical discharge from the British Army, which is why we aim to make the entire claims process as stress free as possible.
Unlike at many of the larger firms that deal with military claims, your claim at Nigel Askew Solicitors will be dealt with by a fully qualified senior solicitor, from start to finish, rather than a junior claims handler with little or no experience in high value claims involving Non-freezing cold injuries.
Our team are proactive and we often attend our clients at their homes to provide claim updates, take statements and provide support throughout the claims process.
We have a proven track record of success and are passionate about helping military clients who have suffered a Non-freezing Cold Injury during service.
We are experts in military related non-freezing cold injury claims
We offer a nationwide service, from Newquay to Newcastle and everywhere in between
Our lawyers have a proven track record of winning military claims for our clients
If you have a claim, it will be funded on a 'No Win, No Fee' basis
We will work as hard as we can to secure the highest award possible on your behalf
Free and no obligation initial discussion regarding your potential claim
Will attend clients personally at their homes throughout the claims process, or if they are still serving in the Army, at locations close to their barracks.
Contact our Military Solicitors now
It does not matter if you live in Newcastle, Newmarket or Nottingham, we are proud to offer a nationwide service and are available to speak to you now on the phone. Call us on 01507 609027 for a free and no obligation phone consultation.
You may also contact us by submitting an online enquiry, using the form on the right of this page and one of our solicitors will call you at a time which is convenient to you.
We are proud to represent military service men and women and help them claim the compensation that they deserve.
100% No Win No Fee Claims
Free Initial Legal Advice
Over 20 Year's Experience
Call Us Today
01507 609027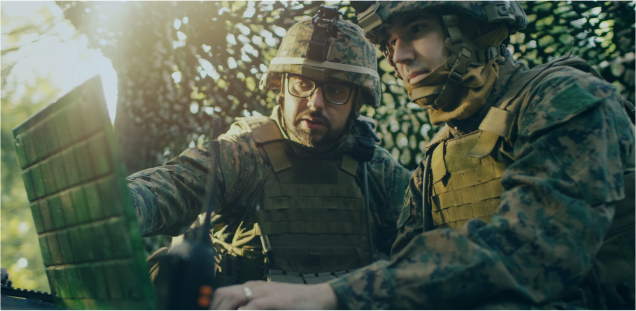 A serving army soldier sustained noise induced hearing loss when on tour of duty in Iraq and Afghanistan.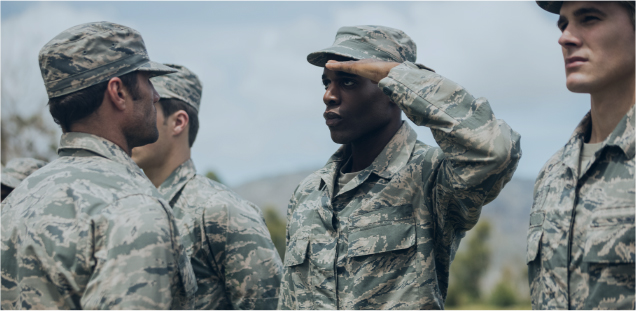 We acted for an army soldier who sustained a frostbite injury when on exercise in Canada.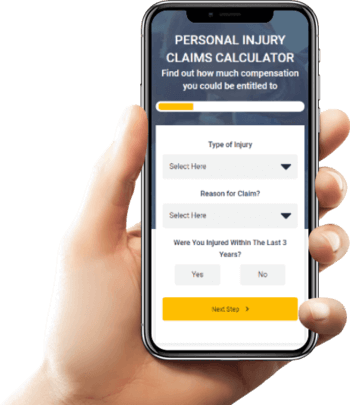 Find out how much you can claim with our compensation calculator
It's really quick and easy, find out in 10 seconds.