Military Vehicle Engineer Deafness Claims
Welcome to Nigel Askew Solicitors, we are a firm of personal injury solicitors in Lincolnshire and represent clients from the military in a variety of injury claims. Our team of experts were recently contacted by an ex-military client that has served almost 15 years in the Army, before he was medically discharged due to his hearing. He contacted us with a view to bringing a military vehicle engineer deafness claim against the MoD.
If you have developed hearing damage or hearing loss as a result of exposure to excessive noise in the military, due to not being provided with sufficient hearing protection then contact us today for a free and no obligation phone consultation.
Our solicitors have over 20 years of experience in representing current and ex-military in civil claims for compensation. We have particular expertise in working on noise induced hearing loss claims.
We are proud to offer all new clients a free and no obligation initial consultation, during which we will build a picture of your potential claim by asking you a series of questions about your service, your exposure to noise, PPE and your hearing loss. If we believe your potential claim has decent prospects of success then we may offer to represent you on a No Win No Fee basis.
Call us now on 01507 609027 to speak with one of our experts. Alternatively, you can email us details of your enquiry to nigel@nigelaskew-solicitor.co.uk
Army Deafness Claims
We were contacted recently by a client that had been exposed to prolonged periods of very loud noise during his employment in the Army.
The first 2 years of his employment in the Army, he was employed as a gunner. This meant he was required to undertake 6 week training exercises every 3 to 4 months. During these exercises he was almost constantly exposed to the noise of heavy weaponry.
He remembered being issued with lightweight and extremely basic green ear defenders, which he didn't feel properly expelled the percussion of his or his fellow soldier's constant fire. He also remembered he was constantly receiving voice commands from superior offices so was constantly removing his ear defenders to take orders.  While the ear defenders were off, he was being exposed to noise from the surrounding 8 guns on the battery.
He had always had a passion for mechanics and how engines and other mechanical things worked so having successfully trained as a gunner, it was decided that he would be deployed to a vehicle servicing position, where he was responsible for servicing and fixing Army vehicles.
The vehicles he regularly worked on were Land Rovers and large 9 tonne vehicles. If the vehicle that he was servicing was not being revved or making engine noise, vehicles being serviced around him would be making noise. He worked 8 hours a day, 5 days a week and was never provided with any hearing protection, only a helmet and protective eye goggles.
Hearing tests took place
He started to notice some hearing loss in his left ear and occasional ringing and buzzing, so he informed the Army doctor.
He later saw a civilian NHS doctor and subsequently had a hearing test which confirmed he did have significant hearing loss in his left ear and some loss in his right.
He had planned on a career on in the army so was very disappointed to be medically discharged from service due to his hearing loss.
His hearing deteriorated
Upon leaving the Army he started to experience problems in his left ear.
Suddenly he experienced almost total hearing loss in his left ear, so he made an appointment to see a nurse as he thought it was due to a build-up of ear wax so wanted to have his ear syringed.
The nurse explained there was no wax in his ear and asked if his hearing had been damaged. He told her about his exposure to noise in the army and she suggested he should get some legal advice.
Ongoing symptoms
The client suffers badly with his hearing and now has considerable buzzing and whooshing noises in his ears.
In any situation, whether at home or socially, if there is background noise he struggles to hear anything and has had to learn how to lip read.
His hearing problems make him feel unsteady on his feet and nauseous.
Contact Nigel Askew Solicitors today for claim advice
If this example of our client's exposure to noise with unsuitable or no PPE resonates with you, we recommend you to contact our solicitors today to discuss a military vehicle engineer deafness claim.
Call us today on 01507 609027 and one of our friendly solicitors will be happy to speak to you.
For further information about claims for noise induced hearing loss, click here
100% No Win No Fee Claims
Free Initial Legal Advice
Over 20 Year's Experience
Call Us Today
01507 609027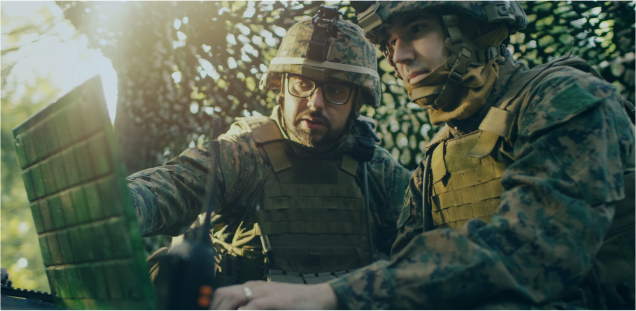 A serving army soldier sustained noise induced hearing loss when on tour of duty in Iraq and Afghanistan.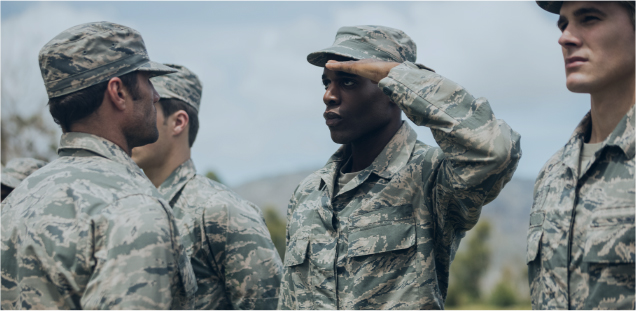 We acted for an army soldier who sustained a frostbite injury when on exercise in Canada.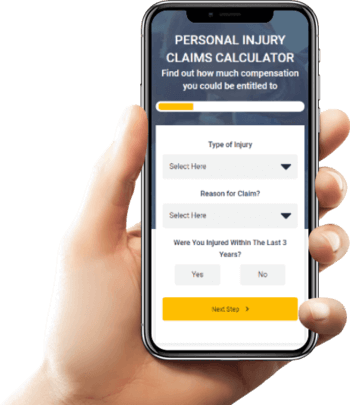 Find out how much you can claim with our compensation calculator
It's really quick and easy, find out in 10 seconds.