Compensation for Military Training Accidents
If you have been seriously injured in a military training accident then you may be able to make a claim against the MoD for compensation. The Military Training Accident Compensation solicitors at Nigel Askew Solicitors specialise in military claims and can offer you expert legal advice today.
From our base in Louth in Lincolnshire, we advise military clients from across the UK on a wide range of claims, so whether you are based in Bristol, Bury, Liverpool or London, we can represent you in a No Win No Fee claim.
Our solicitors have over 20 years of experience in representing members of the Military in claims against the MoD and are available to speak with you now.
To discuss your potential claim with us call 01507 609027 or submit your name and contact information using the form on this page and one of the military team will contact you to discuss your claim in more detail.
Compensation for Military Training Accidents
Every personal injury claim is different and the amount of compensation you may expect to receive for a military training accident depends on several different factors, including:
The type of injury you have sustained
The severity of your injuries and how long it takes you to recover
Whether you are able to continue serving in the military or if have been discharged from service
Whether you intended on a long career in the military and if that has now been cut short due to your injuries, thus affecting your future earnings and pension
So we can advise you on the prospects of a claim, contact us by phone today to tell us about your accident and the injuries you have sustained.
Compensation Claim Amounts
Over the last 20 years we have helped military clients win millions of pounds in compensation and know what it takes to win high value claims against the MoD.
During this time we have represented countless military clients in claims and have listed several examples below of clients we have helped win significant sums of compensation.
We represented a member of the Navy to claim over £300,000 for his non-freezing cold injury. He was issued with a faulty a wet suit that leaked and was not fit for purpose. During underwater training, instead of keeping dry and warm our client was exposed to prolonged periods of freezing temperatures which led to him developing a NFCI related injury.
We represented a member of the RAF to claim over £100,000 for his serious arm injury, sustained during training. Our client's injury led him to being unable to continue flying and subsequently led to his discharge from service.
We represented a member of the Army in his claim for over £615,000 for his military training related hearing loss claim. Our client was not provided with sufficient PPE which led to him sustaining hearing loss and tinnitus. He was later discharged from service, having intended to spend his entire career in the Army. He found employment in civilian life difficult and was not able to earn as much as if he had he remained in the Army.
We represented another member of the Army in his claim for £286,000 in his non-freezing cold injury claim, sustained during training exercises in Scotland and Germany. He was issued with boots that did not fit correctly and that were not waterproof. He was exposed to long periods of training during wet and cold weather, which led to NFCI to his feet. He described the sensation of walking as if he was "walking on stumps". He was later medically discharged from service.
If any of the short case studies above resonate with you, we urge you to contact us to discuss a potential claim for compensation.
Call us today on 01507 609027.
What is a No Win No Fee Military Claim?
All of our military training accident compensation claims are funded by Conditional Fee Agreements. These agreements are commonly referred to as either a "CFA" or a "No Win No Fee Agreement".
The nature of these No Win No Fee Agreements means that law firms take all the financial risk and not the client.  If a claim is unsuccessful for any reason (liability or medical grounds for example) the law firm is not paid and the client does not have to pay any solicitor's fees for their time spent up to that point in the claim process.  For taking this risk, it is common for all law firms to agree with a client that they will be paid a percentage of the client's compensation at the end of a successful claim. We cap our % fee at 25% of our client's damages.
Law firms fees are mostly paid by the insurers of the losing party, in this case the MoD.
We do not require our military clients to pay us any fees upfront to start a claim.
If you have any questions about no win no fee agreements and how your claim will be funded then please contact our experts, we will be happy to discuss this with you.
How long after an accident or diagnosis can I make a claim?
In the majority of military injury claims, you are able to make a claim within three years from the date of the accident, the date of diagnosis or the date you first linked your symptoms with your current medical condition.
If you are unsure if you can claim due to the time elapsed since your accident, contact Nigel Askew Solicitors today, we will be happy to discuss your claim circumstances and advise you whether you are still able to make a claim.
How long do Military Claims take from start to finish?
Military training accident claims rely strongly on medical evidence and must follow strict legal protocol, which means they can take anywhere from 12 months to 3 or 4 years to reach a successful conclusion.
Every claim is different but rest assured, our solicitors are experts and we will keep you updated throughout the claims process and offer the highest levels of advice and support.
Why choose Nigel Askew Solicitors to help with your Military claim?
We are proud to offer all our military clients a completely bespoke service, often attending them at their homes to take statements, sign documents and to provide claim updates throughout the process.
We offer a truly personal service and unlike many law firms, your claim will be dealt with by a senior solicitor rather than by a junior claims handler or litigation executive with little or no experience in military claims.
Contact us today to start your Military Training Accident Compensation Claim
To speak to one of our Military solicitors about a new potential claim call us now on 01507 609027.
You may also contact us by submitting an online enquiry, using the form on this page and one of our solicitors will call you at a time which is convenient to you.
We offer all new military clients a free initial phone consultation. Contact us now, you have nothing to lose and everything to gain.
100% No Win No Fee Claims
Free Initial Legal Advice
Over 20 Year's Experience
Call Us Today
01507 609027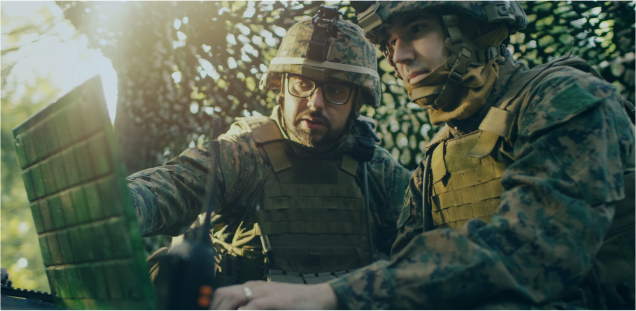 A serving army soldier sustained noise induced hearing loss when on tour of duty in Iraq and Afghanistan.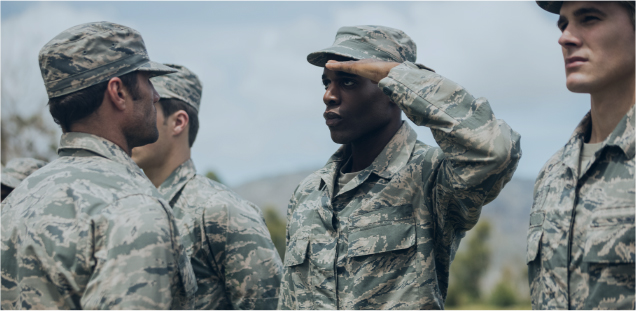 We acted for an army soldier who sustained a frostbite injury when on exercise in Canada.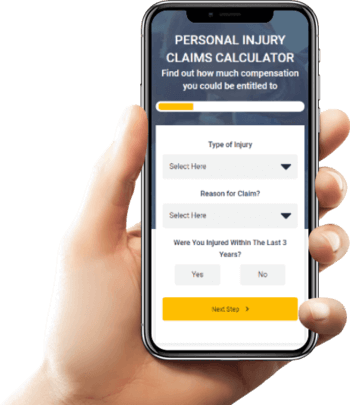 Find out how much you can claim with our compensation calculator
It's really quick and easy, find out in 10 seconds.