Military Hearing Loss Solicitors
Welcome to Nigel Askew Solicitors, we are a firm of solicitors that specialise in complex personal injury claims and represent military clients from across the country in hearing loss claims.
Our solicitors were recently contacted by an ex-military client that had served over 10 years in the Army, having joined under a school leaver's scheme. He was exposed to a variety of noise during his time in the military, however it was his time spent employed as a military tank driver that was the main and constant source of noise exposure.
We specialise in military hearing loss claims
Our solicitors were contacted in 2020 by a client that had been exposed to very loud noise in the military and had seen an advert on social media regarding military claims. He carried out some research and found the Nigel Askew Solicitors website.
Our team were able to advise the client on a potential military hearing loss claim.
Significant noise exposure
The client left school at 17 and joined the Army under a school leaver's scheme. He remembers the first 2 years of his employment being a difficult period, as a junior cadet.
He was on a training exercise with 14 other cadets and they were being punished. He remembered being told to get into a tin underground drainage tunnel.
When inside the drainage tunnel, a sergeant threw a "flash bang" explosive into the tunnel, which exploded. The noise reverberated inside the tunnel and he instantly felt pain and discomfort in his left ear.
In addition to this single loud event, he was required to take part in several other training exercises, including time spent on a firing range. He was provided with basic PPE. He remembers that during firing range training, his sergeant would shout instructions to him and his fellow cadets, which meant removing his basic hearing protection to hear the instructions being given by his commanding sergeant. When he would remove his hearing protection, there was very loud noise from other guns being fired on the range.
After his initial 2 years of service, he trained to become a tank driver and signaller, which he enjoyed hugely. However, this role exposed him to the most amount of noise, which was constant.
When the tank would fire ammunition he described the noise as cutting through your entire body. When the tank was running he says it as was like being in a small shed with a lawnmower running. The noise would reverberate inside the tank and to make matters worse, the tank's engine was situated next to his left ear which incidentally, is the ear that gives him the most problem.
His hearing deteriorated
Upon leaving the Army he started to experience problems in his left ear.
Suddenly he experienced almost total hearing loss in his left ear, so he made an appointment to see a nurse as he thought it was due to a build-up of ear wax so wanted to have his ear syringed.
The nurse explained there was no wax in his ear and asked if his hearing had been damaged. He told her about his exposure to noise in the army and she suggested he should get some legal advice.
Ongoing symptoms
The client is a handyman by trade and his hearing problems cause him to regularly experience dizziness and nauseous. His job means he regularly uses ladders to clean windows, cut trees and repair guttering, so his symptoms make his work difficult at times.
He also finds it difficult to hear his colleagues, especially if there is machinery running such as strimmer, chainsaw or a leaf blower running in the background.
At home and in social situations where there is background noise he cannot hear a thing and usually has to lip read or ask people to repeat themselves which he finds embarrassing.
Our team have been instructed to act on his behalf on a No Win No Fee basis.
Contact Nigel Askew Solicitors today for claim advice
If you have been a military tank driver or signaller and have developed hearing loss as a result of exposure to noise, our team of solicitors can advise you on the prospects of a new military tank driver hearing loss claim.
Our military claim solicitors have over 20 years of experience in representing current and ex-military in civil claims for compensation. We have particular expertise in working on noise induced hearing loss claims.
We are proud to offer all new clients a free and no obligation initial consultation, during which we will build a picture of your potential claim by asking you a series of questions about your service, your exposure to noise, if you were issued with any PPE and of course, your hearing loss.
If we believe your potential claim has decent prospects of success then we may offer to represent you on a No Win No Fee basis.
Call us now on 01507 609027 to speak with one of our experts. Alternatively, you can email us details of your enquiry to nigel@nigelaskew-solicitor.co.uk
100% No Win No Fee Claims
Free Initial Legal Advice
Over 20 Year's Experience
Call Us Today
01507 609027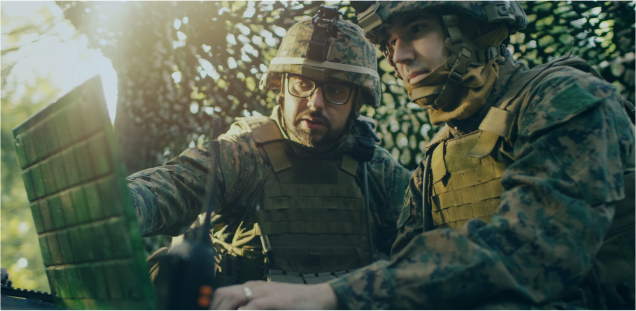 A serving army soldier sustained noise induced hearing loss when on tour of duty in Iraq and Afghanistan.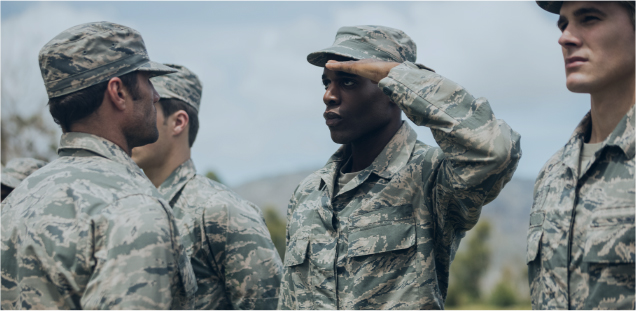 We acted for an army soldier who sustained a frostbite injury when on exercise in Canada.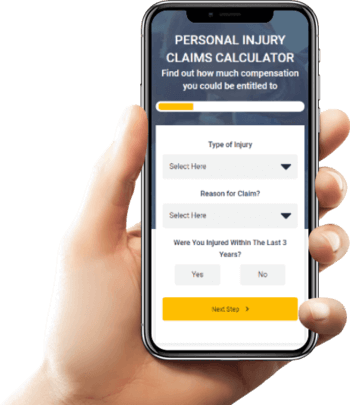 Find out how much you can claim with our compensation calculator
It's really quick and easy, find out in 10 seconds.