Military No Win No Fee Compensation
Are you looking for a firm of solicitors to help you with a Military No Win No Fee Compensation claim? Have you been seriously injured in a non-fault accident during military service or have you developed hearing loss or PTSD? If so, the specialist military injury solicitors at Nigel Askew Solicitors can offer you the advice you need.
Our team of lawyers advise military clients across England and Wales on a wide range of military accident types, so if you have been injured during training, suffered hearing loss or developed a NFCI, if the accident was not your fault then we may be able to represent you in a Military No Win No Fee Compensation claim.
Our solicitors offer all military clients a free initial telephone consultation, during which we will discuss the merits of your potential claim. We will ask you about how and when the accident happened, the type of injury you have sustained, your recovery and if you have suffered any financial loss.  If we believe your military claim has merit, we can act on your behalf in a no win no fee claim.
To see if you can claim, call us today on 01507 609027 and speak to one of our friendly solicitors or alternatively fill out our online enquiry form on this page and one of our experts will contact you to discuss your claim in more detail.
Military No Win No Fee Compensation Experts
Our lawyers have over 20 years of experience in winning our clients compensation and are on hand now to discuss your matter on the phone.
If you have been injured during service in the military and can no longer work or you may have been medically discharged from service, our team will help you understand whether you can claim financial compensation for your injuries.
We have expertise in the following accidents types:
Training Accidents
Non-Freezing Cold Injuries
Hearing loss, deafness and tinnitus
PTSD related claims
Accidents involving faulty weapons and equipment
Whatever type of accident has caused your injury, if you were not to blame then we can advise you on the prospects of making a successful claim. Call us now on 01507 609027 for a free claim assessment.
How long after my accident can I make a claim?
There is a 3 year claim period from the date of your accident, medical diagnosis or from when you first linked your symptoms with your work.
This claim period in military claims is very strict so it's vital you contact us as soon as possible to start your claim.
Call us on 01507 609027 now and one of our friendly team will take details from you.
Why Instruct Nigel Askew Solicitors to help with your claim?
From our base in Lincolnshire, we are a well-respected firm of solicitors and are proud of the service we provide to our military clients.  We understand coming to terms with a serious medical condition or a medical discharge can be difficult, which is why we aim to make the claims process as stress free as possible.
Unlike at many of the larger firms, your claim will be dealt with by a senior solicitor from start to finish and we often attend our clients at their homes to provide claim updates, take statements and provide support throughout the claims process.
We have a proven track record of success and are passionate about helping military clients who have had their hearing damaged during service.
We are experts in military hearing loss claims
We offer a nationwide service
We have a proven track record of winning military hearing loss claims for our clients
If you have a claim, it will be funded on a 'No Win, No Fee' basis
We will work as hard as we can to secure the highest award possible on your behalf
Free and no obligation initial discussion regarding your potential claim
Will attend clients personally at their homes throughout the claims process, of if they are still serving in the Armed Forces, at locations close to their barracks.
Contact our Military No Win No Fee Compensation Specialists Now
It does not matter if you live in Newcastle, Norwich or Newquay, we offer a nationwide service and are available to speak to you now on the phone. Call us on 01507 609027 for a free and no obligation phone consultation.
You may also contact us by submitting an online enquiry, using the form on the right of this page and one of our solicitors will call you at a time which is convenient to you.
We are proud to represent military service men and women and help them claim the compensation that they deserve.
Contact our Military No Win No Fee Compensation solicitors now to see if you can make a claim against the MoD for negligence.
100% No Win No Fee Claims
Free Initial Legal Advice
Over 20 Year's Experience
Call Us Today
01507 609027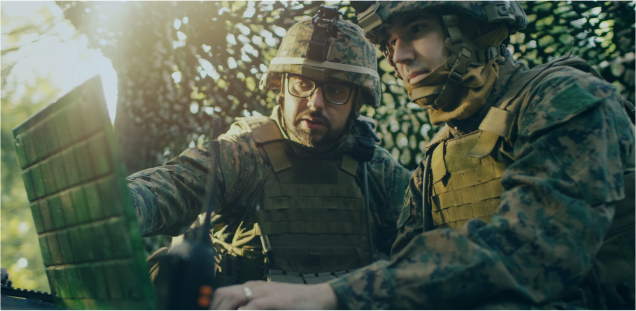 A serving army soldier sustained noise induced hearing loss when on tour of duty in Iraq and Afghanistan.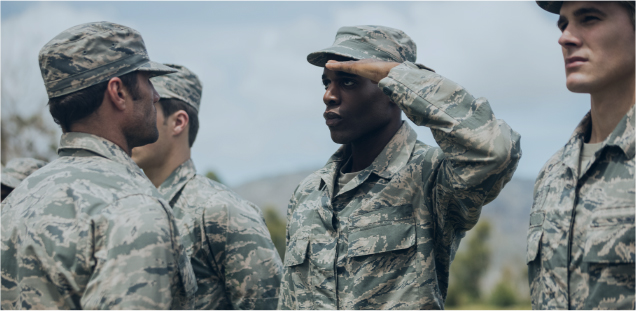 We acted for an army soldier who sustained a frostbite injury when on exercise in Canada.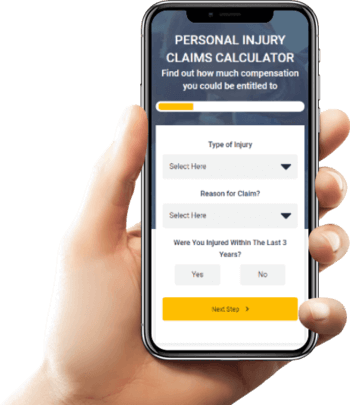 Find out how much you can claim with our compensation calculator
It's really quick and easy, find out in 10 seconds.