Military Deafness and Hearing Loss Claim Amounts
One of the most common questions that our solicitors are asked is by clients wanting to find out how much their potential claim is worth.  We understand that it is human nature to want to know how much your claim could be worth, so we have produced a web page dedicated to military deafness claim amounts which we hope will give you an insight into how much you might be able to claim.
The solicitors at Nigel Askew Solicitors have over 20 years of experience in representing clients across England & Wales in complex and high value claims. We know exactly what it takes to successfully win claims against the MoD and currently act for both ex-military and current service men and women in military deafness claims.
If you would like to speak to a solicitor in our military claims department regarding a potential claim, please call us on 01507 609027 and we will be happy to help you.
Claim Amounts - a lot depends on your injuries
The amount of compensation you can expect to receive for your claim is dependent on a number of factors, the most important being the severity of your injuries and if your injuries have led or will lead to you suffering a financial loss.
Every claim is different, however compensation awards for personal injury claims are based on a set of national guidelines called the Judicial College Guidelines. These guideline are published for the assessment of general damages in personal injury cases.
The latest set of guidelines (the 15th edition) were in 2019 and example guidelines for varying degrees of deafness and hearing loss are set out below:
Slight hearing loss – £4,850 to £8,250
Mild Tinnitus – £8,250 to £9,570
Partial hearing loss with moderate hearing loss – £9,750 to £19,500
Partial hearing loss with severe tinnitus – £19,500 to £30,000
Loss of hearing in one ear – £20,500 to £30,000
Every military hearing loss claim is different and your personal claim may be worth more or less than these figures quoted. These guidelines are purely used for illustrative purposes.
Military deafness claim amounts can be worth significantly more when "special damages" are taken into account. Special damages include loss of earning claims for past earnings lost and future earnings lost. Also lost pension. Special damages can increase the military deafness claim amount by hundreds of thousands of pounds and in some cases, millions of pounds.
For example, our lawyers have helped settle individual cases in excess of £600,000. These compensation awards are made up of general damages for pain and suffering and special damages, which take into account loss of earnings and pension claims.
Contact us today to see if you can claim financial compensation.
How long do I have to claim?
In most cases, the law states that there is a 3 year claim period that starts from the date of the accident, the date of a formal diagnosis or from the date you first linked your hearing loss with your work.
We always recommend that you contact us as soon as possible, to ensure that your claim does not fall outside of this strict 3 year claim period.
If you are unsure whether you can make a claim due to the fact you were exposed to noise more than 3 years ago, call our solicitors now.  Our friendly solicitors can advise you whether your personal circumstances allow you to make a claim.
Call us on 01507 609027.
How much does it cost to claim?
We do not charge our military deafness clients any fees to start a personal injury claim.
We fund all of our personal injury claims using "Conditional Fee Agreements". These agreements are commonly referred to as either a "CFA" or a "No Win No Fee agreement".
The nature of these agreements means that law firms take all the financial risk and not the client.  If a claim fails, the law firm is not paid and the client does not have to pay any solicitor's fees for their time.  For taking this risk, it is common for law firms to agree with a client that they will be paid a % of the client's compensation award at the end of a successful claim.
For more information about No Win No Fee agreements or to start your military deafness claim, contact Nigel Askew Solicitors today by phone on 01507 609027 or submit your details via the form on this page.
Time limits in making military hearing loss claims
There are very strict time limits in place for all claims for personal injury, including those for military hearing loss.
This claim period is 3 years from the date of your injury, or as is common with noise related claims, 3 years of becoming aware that your hearing was damaged by exposure to noise or 3 years from when you first linked symptoms to your work.
Falling foul of this 3 year claim period is the number one reason that hearing loss claims fail, so we recommend that you contact us as soon as possible to start your claim.
If you are worried that your claim may fall outside of this time limit, we would encourage you to call us on 01507 609027 for legal advice rather than presume you cannot claim.
Why use Nigel Askew Solicitors to help with your claim?
We are proud to act for military personnel in a variety of military claims for personal injury, including cases for hearing loss and deafness.
We offer all our military clients a free initial phone consultation as standard. We will ask you about your military career, your exposure to noise during your service and the types of protection and PPE you have been given. We will build a picture of your potential claim and offer you the best advice we can.
During the claims process, we pride ourselves on going the "extra mile" for our military clients. We regularly attend them at their homes to provide claim updates, take statements and sign documents.
We believe our personal service enables us to put together a stronger case for our clients, something which is simply not offered by larger firms.
How do I start my military deafness claim?
If you would like to speak to us about military deafness claim amounts or if you would like legal advice relating to starting a claim then please contact us today. Our expert solicitors would be pleased to speak to you about your claim.
To start your military deafness claim, call us on 01507 609027 or submit your details using the form on this page. If you submit an online enquiry, please indicate the best time for us to call you.
We are an experienced firm of solicitors, ready to help you claim the compensation you deserve.
100% No Win No Fee Claims
Free Initial Legal Advice
Over 20 Year's Experience
Call Us Today
01507 609027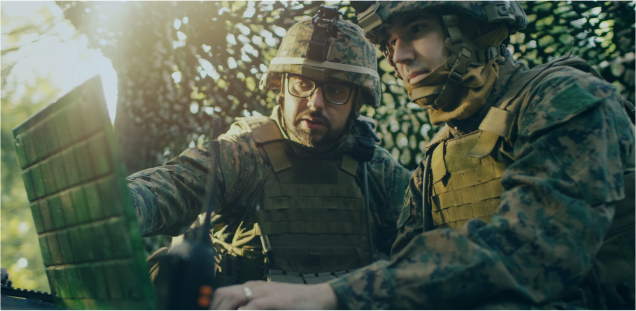 A serving army soldier sustained noise induced hearing loss when on tour of duty in Iraq and Afghanistan.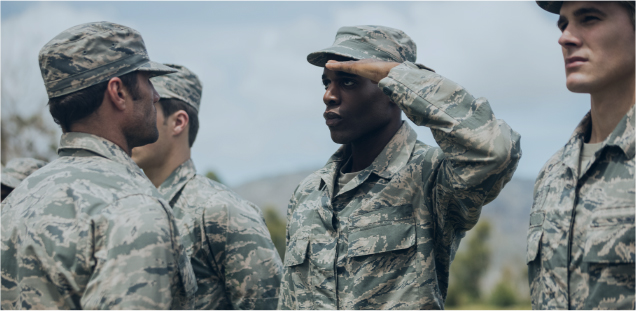 We acted for an army soldier who sustained a frostbite injury when on exercise in Canada.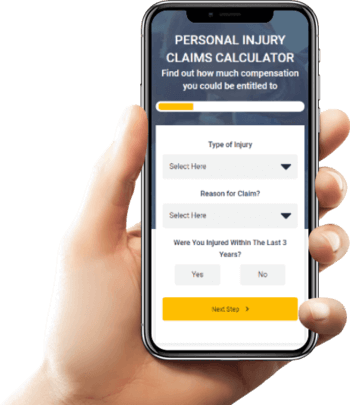 Find out how much you can claim with our compensation calculator
It's really quick and easy, find out in 10 seconds.