Military Claim Amounts
If you have been injured in the Military and are thinking about making a claim against the MoD for compensation, you may be interested in how much you may be able to claim for your injuries. The following page discusses the type of accidents that are common in the military, how a claim is made and some example military claim amounts.
Welcome to the Nigel Askew Solicitors website, we are a firm of specialist military injury solicitors based in Louth, in Lincolnshire.
We have over 20 years of experience in successfully winning our military clients compensation and act for clients in a range of military claims including hearing loss, non-freezing cold injury (NFCI) cases, training accidents and military related PTSD.
Whatever your circumstances, our highly experienced military injury compensation solicitors can offer you expert legal advice relating to a civil claim for compensation.
Contact us today by calling 01507 609027 or submit an enquiry using the contact form on this page.
Every claim starts with an initial consultation
We offer all our new clients a free and no obligation initial phone consultation, during which we will ask you questions about your accident and the injuries you have sustained.
Our solicitors need to understand your situation to help us build a picture of your potential claim.
We will ask the following questions:
About your exposure to wet and cold conditions during your military career
The PPE that was provided to you and whether that was fit for purpose
When you first noticed your Non-Freezing Cold Injury symptoms and what you attributed your symptoms to
When you first reported your symptoms and how you were treated by the supervising officers
Whether you have been downgraded or medically discharged from service
How you are today and how your NFCI affects your day to day military or civilian life
If our solicitors believe that your potential claim has good prospects of success then we will offer to represent you on a No Win No Fee basis.
How much can I claim?
We are often asked by new military clients about how much their claims may be worth and although we can provide an estimate, it's very difficult to give a definite answer as every claim is different, with its own set of legal challenges.
The value of a claim depends on a number of factors including the type of accident you have been involved in, the severity of your injuries and how long it takes for you to make a full recovery, if ever.
We have won millions of pounds in compensation for our military clients and can help you start a claim today.
Military injury claim amounts
Compensation awards for personal injury claims are based on a set of national guidelines called the Judicial College Guidelines. These guideline are published for the assessment of general damages in personal injury cases and are used as a guide only, and your case will be considered on its own merit.
The latest set of guidelines (the 15th edition) were published at the end of 2019.  Some example guideline amounts for injuries associated with serious accident claims are as follows
Serious knee injury with long term problems – £20,880 to £34,660
Leg fractures or soft tissue injury causing some long term problems – £14,320 to £22,130
Serious back injury causing significant permanent impact – £59,120 to £70,490
Serious shoulder injuries that cause a weakness of grip or injury that leads to restricted shoulder movement – £8,400 to £12,600
Serious hand injury with significant loss of use of the hand – £23,110 to £49,350
Severe back injury with spinal cord damage – £72,620 to £128,320
The figures quoted here are illustrative and your potential claim may be worth more or less.
In addition to compensation for pain and suffering, the solicitors at Nigel Askew are also able to help you claim for "special damages", which includes loss of earnings claims. Special damages often make up a large percentage of the total claim value, which can amount to hundreds of thousands of pounds, especially if you have been medically discharged from service.
To discuss Military Claim Amounts or a new claim, contact us today.
How long do I have to claim?
The law in England & Wales states a claim must be started within 3 years from the date of the accident or from the date of a diagnosis, or from the date you first linked your injury with exposure to the cause of your medical condition.
This 3 year claim period is very strict, so we advise all clients not to delay seeking legal advice regarding a claim.
We recommend you contact us as soon as possible to discuss your potential military claim. Call us on 01507 609027 or submit an enquiry using the online form on this page.
How do I start my military claim?
Every new military claim starts with an initial consultation, so contact our military solicitors now to tell us about your injury and we will be able to provide you with expert legal advice.
To discuss Military Claim Amounts or a new claim. call us on 01507 609027 or send us an online enquiry using the form on this page and a member of the team will contact you at a time convenient to you.
100% No Win No Fee Claims
Free Initial Legal Advice
Over 20 Year's Experience
Call Us Today
01507 609027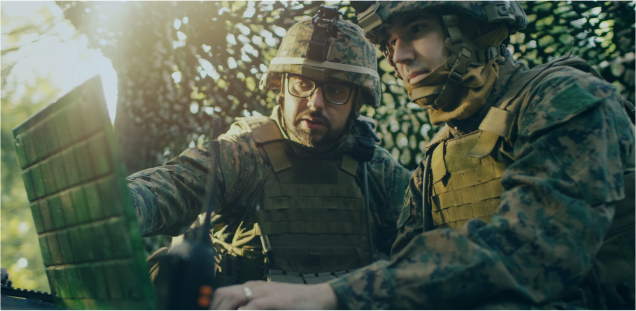 A serving army soldier sustained noise induced hearing loss when on tour of duty in Iraq and Afghanistan.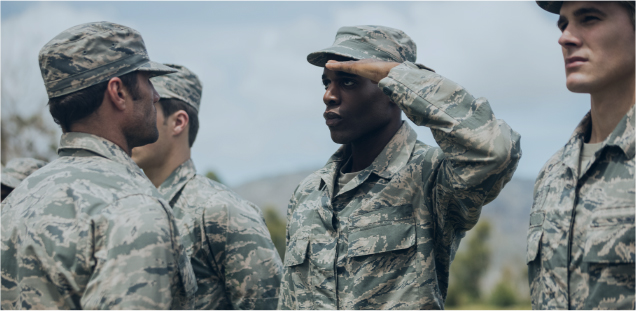 We acted for an army soldier who sustained a frostbite injury when on exercise in Canada.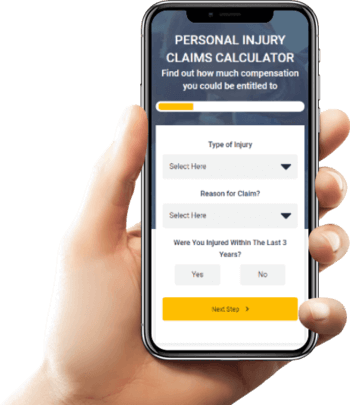 Find out how much you can claim with our compensation calculator
It's really quick and easy, find out in 10 seconds.