Expert Hearing Loss Solicitors for the Military
Welcome to the Nigel Askew Solicitors website, we are a firm of specialist personal injury solicitors in Lincolnshire that specialise in military related claims. We act for military personnel across England & Wales in a range of claims including noise induced deafness.  Our hearing loss solicitors advise military personnel from the Army, RAF, Navy and the Special Forces.
If you have been told by an Armed Forces doctor that your hearing has been damaged or you have recently failed a hearing test then you may be able to make a claim.  Or you may have known for some time that you have a hearing problem but failed to make the connection between your hearing damage and exposure to noise. Whatever your circumstances, our highly experienced hearing loss solicitors can offer you expert legal advice relating to a civil claim.
Our solicitors offer a free and no obligation initial phone consultation to all military hearing loss clients, during which we will discuss your symptoms, your medical and employment history in the military.  We usually then request your medical records and try to build a picture of your potential claim. If we believe your potential claim has reasonable prospects of success, we will offer you a No Win No Fee Agreement and represent you on your claim.
Contact us today by calling 01507 609027 or submit an enquiry using the contact form on this page.
Solicitors for all Military Related Hearing Loss
Our solicitors aim to make the process of making a claim as stress free as possible. With so many law firms in England & Wales claiming to be experts in the field of military related hearing loss claims, it can be difficult to decide who to instruct to help with your claim.
The lawyers at Nigel Askew Solicitors have over 20 years of experience in serious personal injury claims and our team has helped clients settle cases for sums in excess of £600,000.
Not all military hearing loss claims are worth this much, however the value of your claim will depend on the severity of your injuries and whether you have been medically downgraded or discharged from the military.  If your injury has cut short your military career and your earning capacity in civilian life has been affected, then the value of your claim could be significant.
To discuss your hearing loss with one of our expert military claim solicitors, please contact us today.
Why instruct us to help with your Military Claim?
We have a proven track record of success and are passionate about helping military clients who have had their hearing damaged during service and their careers cut short.
Our solicitors are experts in military hearing loss claims
We have a proven track record of winning military hearing loss claims for our clients
We fund our hearing loss claims using 'No Win, No Fee' agreements
We will work as hard as we can to secure the highest award possible on your behalf
Free and no obligation initial discussion regarding your potential claim
Will attend clients personally at their homes, or if they are still serving in the Armed Forces, at locations close to their barracks.
To discuss your potential military hearing loss claim with us, call us on 01507 609027 or submit an online enquiry form using the form on this page and one of our friendly solicitors will call you at your convenience (please indicate when is best for us to call you).
Common sources of noise in the military
If you were exposed to excessive noise during the course of your employment in the military and were not provided with any hearing protection or insufficient hearing protection then you may be entitled to claim compensation.
We understand that in some situations military personnel are required to remove hearing protection to communicate with colleagues, thus being exposed to excessive noise. In other situations, the hearing protection which is provided by the Ministry of Defence (MoD) is simply not fit for purpose.
Some of the most common sources of noise that we regularly advise military personnel about include:
Firing weapons during training exercises
Long periods of working around heavy military vehicle engines
Long periods of working on or beside aircraft and helicopters
Exposure to explosions in training scenarios
Mortars
If any of these scenarios resonate with you and your hearing has been damaged then we recommend you contact us as soon as possible. There are strict time limits in place which can prevent you from claiming so we recommend you act now.
Call us on 01507 609027 or submit your details using the form on this page.
How can military noise be classed as excessive?
If you are exposed to short bursts of extremely loud noise, which exceeds 120dB, then there is a significant risk of sudden and immediate hearing loss.
If you are exposed to regular noise of over 85db without using hearing protection then you are likely to develop hearing damage or permanent loss.
The Ministry of Defence (MoD) must provide all of its personnel with a duty of care to ensure they are not at risk of sustaining injury or developing illness. They must provide personnel with suitable and sufficient clothing, training and PPE.  If the PPE provided is not sufficient then the MoD may be in breach of their duty.
The MoD is also required to ensure that hearing protection is worn and not removed.
Contact our Military hearing loss solicitors now
If you have been recently told you have hearing damage or have been coping with hearing loss for some time then we recommend you contact us now, to discuss a potential civil claim for compensation.
There are very strict time limits in place when it comes to making a claim for military related hearing loss, so do not delay.
Call 01507 609027 for a free and no obligation phone consultation or submit your details via the online form and we will contact you to discuss your enquiry in more detail.
100% No Win No Fee Claims
Free Initial Legal Advice
Over 20 Year's Experience
Call Us Today
01507 609027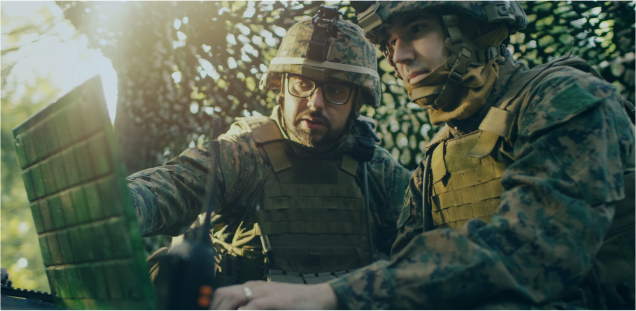 A serving army soldier sustained noise induced hearing loss when on tour of duty in Iraq and Afghanistan.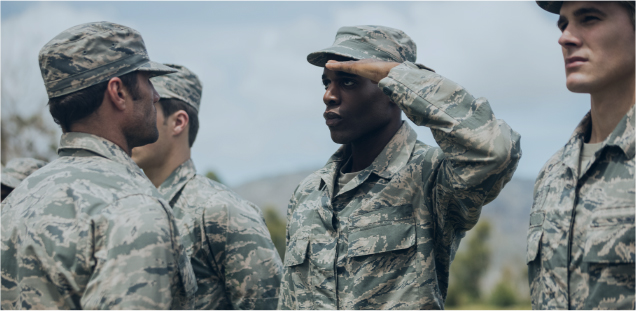 We acted for an army soldier who sustained a frostbite injury when on exercise in Canada.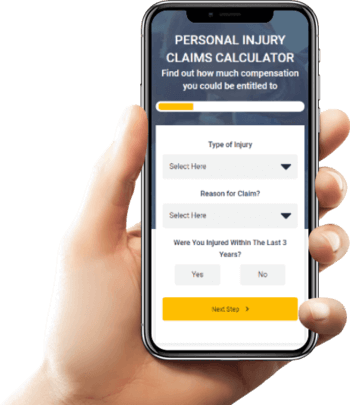 Find out how much you can claim with our compensation calculator
It's really quick and easy, find out in 10 seconds.