Claiming for Military Hearing Damage
If you have been diagnosed with hearing loss as a result of exposure to excessive noise in the UK military, without being offered sufficient PPE and hearing protection then you may be able to make a compensation claim for military hearing damage.
Welcome to Nigel Askew Solicitors, we are a firm of solicitors based in Lincolnshire who specialise in representing members of the Armed Forces who have been medically discharged or downgraded as a result of noise exposure, and help them claim compensation for their injuries.
We have many years of experience in representing clients who have served in the Army, RAF, Navy and Special Forces win compensation.
If you are suffering with hearing loss and tinnitus and would like to discuss a military deafness claim then contact us today by calling 01507 609027 or send us your contact details and one of our military claim solicitors will call you at your convenience, as you may be eligible for compensation. This guide will provide you with a step-by-step process on how to claim for military hearing damage in the UK.
Understand the Types of Hearing Damage
Before you begin the claims process, it is important to understand the types of hearing damage that you may have experienced during your service. Hearing damage can occur as a result of exposure to loud noises such as gunfire, explosions, aircrafts, engine noise and machinery.
These military related sources of noise can lead to serious hearing conditions such as tinnitus, hearing loss, and hyperacusis.
But the Military is noisy, how can I make a claim for excessive noise?
If you are exposed to short bursts of extremely loud noise, which exceeds 120dB, then there is a significant risk of sudden and immediate hearing loss.
If you are exposed to regular noise of over 85db without using hearing protection then you are likely to develop hearing damage or permanent loss.
The Ministry of Defence (MoD) owe all of its personnel a duty of care to ensure they are not at risk of sustaining injury or developing illness. They must provide personnel with suitable and sufficient clothing, training and PPE.  If the PPE provided is not sufficient then the MoD may be in breach of their duty.
The MoD is also required to ensure that hearing protection is worn and not removed.
The Claims Process is complex but we can help
Every claim against the MoD is different and the amount of financial compensation you can expect to receive for your hearing loss depends on a number of factors including the severity of your hearing loss and whether you have suffered any financial loss or if you have been medically discharged.
All compensation awards for personal injury are based on a set of national guidelines called the Judicial College Guidelines. These guideline are published for the assessment of general damages in personal injury cases.
Slight hearing loss – £4,850 to £8,250
Mild Tinnitus – £8,250 to £9,570
Partial hearing loss with moderate hearing loss – £9,750 to £19,500
Partial hearing loss with severe tinnitus – £19,500 to £30,000
Loss of hearing in one ear – £20,500 to £30,000
Every military hearing loss claim is different and your personal claim may be worth more or less than these figures quoted. These guidelines are purely used for illustrative purposes.
We can also help you claim for "special damages", which include loss of earnings as a result of your symptoms. If you have been medically downgraded or discharged, claims often involve a large loss of earnings claim, which can run into several hundred thousand pounds, especially if you had intended on a long military career only for your injuries to mean you were discharged on medical grounds.
Call us now on 01507 609027 for specialist military hearing damage claims advice.
How long do I have to claim?
The law in England and Wales states that there is a 3 year limit that starts from the date of a formal diagnosis or from the date you first linked your hearing loss with your work in the military. You may have been exposed to noise many years ago but only recently linked your symptoms with your work.
This is a very strict time limit in which you can bring a claim so we recommend you contact us as soon as possible to start your claim.
If you are unsure whether you can make a claim due to the fact you were exposed to noise more than 3 years ago, call our solicitors now.  Our solicitors have many years of experience so can often advise you on the phone whether your claim is out of time.
Call us now on 01507 609027.
Contact Nigel Askew Solicitors today
If you suffer from military related hearing damage and have been medically downgraded or discharged as a result then we can help you claim compensation for your injuries and future financial losses.
Contact Nigel Askew Solicitors today and one of our team will be pleased to offer you a free and no obligation initial consultation. We will take some initial information from you which will help us to decide if your potential claim has good prospects of success.
Call us on 01507 609027 now and speak to our specialist team of lawyers. We're here to help you claim you claim the compensation you deserve from the MoD.
100% No Win No Fee Claims
Free Initial Legal Advice
Over 20 Year's Experience
Call Us Today
01507 609027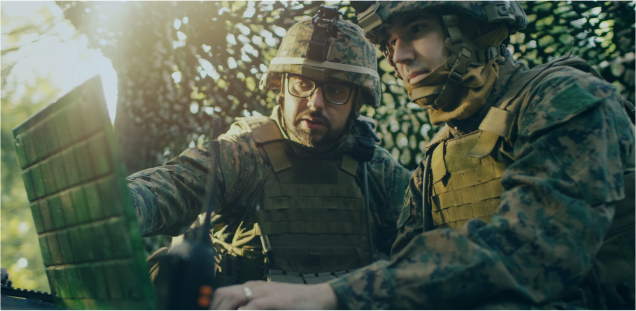 A serving army soldier sustained noise induced hearing loss when on tour of duty in Iraq and Afghanistan.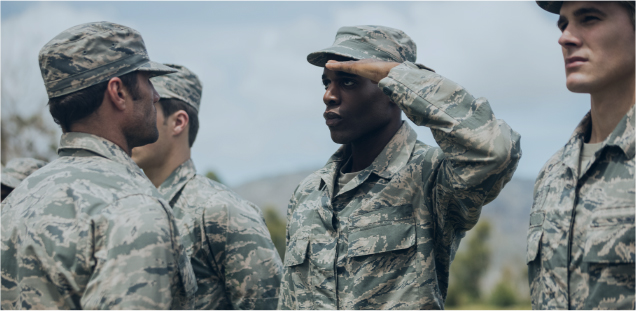 We acted for an army soldier who sustained a frostbite injury when on exercise in Canada.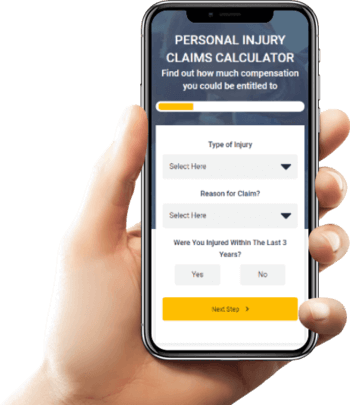 Find out how much you can claim with our compensation calculator
It's really quick and easy, find out in 10 seconds.