We are specialist Army Hearing Loss Solicitors
Welcome to Nigel Askew Solicitors, we are a firm of solicitors that represent members of the army in a range of compensation claims, including for hearing loss and deafness. Our army hearing loss solicitors specialise in high value and complex claims against the MoD and represent clients across England and Wales.
If you have been exposed to excessive noise during your army career and are now experiencing hearing loss, deafness and tinnitus then you may be able to claim for your injuries in a civil claim for financial compensation.
It does not matter if you were exposed to noise many years ago, if your symptoms have come to light within the last 3 years and you have only just linked your symptoms with your work then you may be able to claim.
We offer all new clients a free initial phone consultation, so we can take details from you about your exposure and your symptoms. If after we have reviewed your medical records, we believe that you have a potential claim then we can represent you on a No Win No Fee basis.
Contact us now by calling 01507 609027 or submit your details via the form on this page and one of our team will call you to discuss your enquiry in more detail.
Nigel Askew Solicitors are a firm of solicitors you can trust.
Our experience can save you time and stress
Our solicitors have over 20 years of experience in successfully winning compensation for our clients and know what it takes to claim compensation against the MoD.
We have helped countless clients in your exact position, so contact us now to see if our army hearing loss solicitors can help you.
Types of exposure to noise
Some of the most common sources of noise which feature in many of the army hearing loss enquiries we receive include:
Firing weapons on training exercises
Firing weapons on ranges
Explosions in training scenarios
Working around engines of military vehicles
The MoD owe you a duty of care
If you were exposed to excessive noise during the course of your employment in the army and you were not provided with the correct hearing protection or hearing protection that was insufficient then you may be entitled to claim compensation for military deafness.
The army hearing loss solicitors at Nigel Askew Solicitors understand that making a claim against the Ministry of Defence (MoD) can be a difficult decision as they may still be your current employer or you may have worked for them for many years and you feel a strong sense of loyalty towards them.
However, if the MoD failed to provide you with hearing protection that was fit for purpose and your hearing has been irreversibly damaged, you have a legal right to claim financial compensation from them.
Army hearing loss – The claims process
All new claims start with an initial phone consultation, as we try to build a picture of your personal circumstances. We also understand you may have lots of questions that you would like to ask us about the claims process.
Initial phone consultations usually last approximately 30 minutes and we will ask you a number of questions about your military career, your exposure to noise and the various types of hearing protection you were issued with. We will also ask you about your injuries, medical history and whether you are currently still serving or if you have been medically discharged from service.  We will also request your medical records, which you may have.
If we believe your circumstances have decent prospects of success then we will offer to represent you on a No Win No Fee basis.
Our army hearing loss solicitors aim to make the process of claiming as stress free as possible.
How long do I have to claim?
Time limits involving claims for army hearing loss are very strict.
There is a 3 year claim period in which you are able to start a claim. This 3 year period does not start from the date you were first exposed to noise but from a formal medical diagnosis or from when you first became aware that your hearing loss symptoms were due to your exposure to noise.
If you are unsure about whether you can claim, we encourage you to speak to us now. We have over 20 years of experience in dealing with complex personal injury claims and can advise you on whether your claim falls within this strict 3 year claim period.
How much does it cost to claim?
We do not charge our clients any fees to get their claims up and running.
If we believe your claim has good prospects of success then we will ask that you enter into a Conditional Fee Agreement with us. These agreements are also commonly known as No Win No Fee agreements.
To see if you can claim or to discuss how No Win No Fee Agreements work, call us now on 01507 609027.
Contact our army hearing loss solicitors today
If your career in the army has been cut short due to your hearing loss, we believe you have the right to financial compensation.
To speak to us about your circumstances and the prospects of a potential claim, call us on 01507 609027 or submit an online enquiry using the form on this page and indicate the most convenient time for us to reach you.
100% No Win No Fee Claims
Free Initial Legal Advice
Over 20 Year's Experience
Call Us Today
01507 609027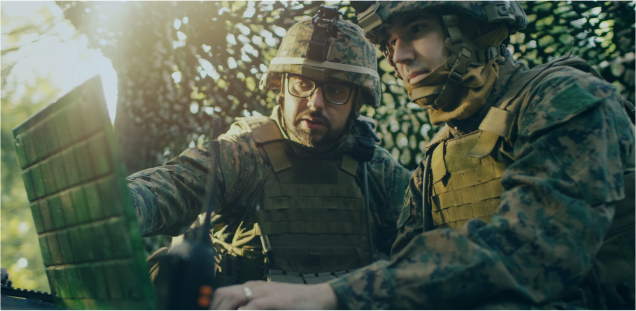 A serving army soldier sustained noise induced hearing loss when on tour of duty in Iraq and Afghanistan.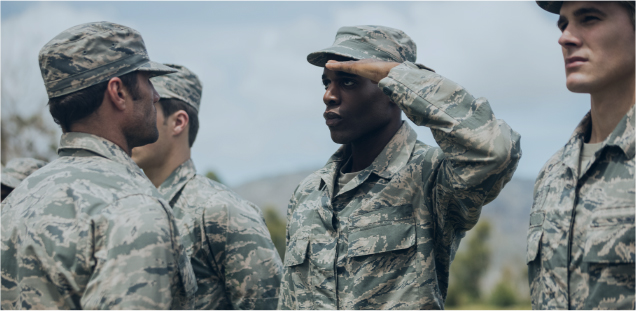 We acted for an army soldier who sustained a frostbite injury when on exercise in Canada.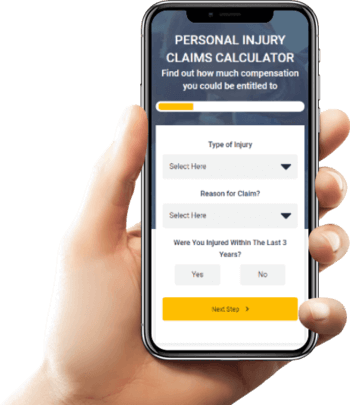 Find out how much you can claim with our compensation calculator
It's really quick and easy, find out in 10 seconds.