Military Deafness Claims
The lawyers at Nigel Askew Solicitors have represented members of the military in a variety of personal injury claims. Here, we are looking at a £600k Military Deafness Claim and how our expert military lawyers helped our client to win compensation against the MoD.
Welcome to Nigel Askew Solicitors, experts in Military Claims
Welcome to Nigel Askew Solicitors, we are firm of solicitors in Lincolnshire that specialise in high value and complex personal injury claims. One of our specialisms is military claims, with particular emphasis on military deafness and hearing loss, claims involving non-freezing cold injury, PTSD claims and serious injuries sustained in training situations.
Our lawyers have many years of experience in representing members of the Armed Forces in personal injury claims and over the years have helped them win millions of pounds in compensation.
If you are a current or ex serving member of the military and have been injured in an accident or developed a serious medical condition because of your work, you may be able to claim so contact us today to talk about it. You can reach us on 01507 609027.
How we helped an Army client claim £600,000 in compensation.
In this post, we will be looking at a £600k military deafness claim case study,  that one of our lawyers helped to win against the MoD.
If any of the details of this case study resonate with you, we would be pleased to speak to you about a potential claim of your own.
We were contacted by a member of army after he had been discharged from service on medical grounds, due to his deteriorating hearing.  His hearing had been irreversibly damaged due to his long term exposure to noise. He had planned on a long career in the army but unfortunately his hearing loss prevented this.
His first exposure to noise was in the 90's
The client was exposed to noise throughout his service in army.
Upon joining in the mid 1990's, he worked as a gunner in the Coldstream Guards. He was employed as an armoured infantry SF Gunner and fired a range of weapons whilst on exercises or on the ranges.
Later In his army career, he was employed as a training instructor and exposed to constant noise from several adjoining ranges that fired both blank and live ammunition.
He was employed both in the UK and deployed abroad. For example, he was deployed to Afghanistan (Camp Bastion) where he was appointed the Training Corporal for the tour and was responsible for training soldiers on the HMG (heavy machine gun) and GMG (grenade machine gun). He was also appointed as the Range Conducting Officer (RCO) for all the ranges due to holding a Field Firing Skill at Arms qualification.
Over the years he was issued with various types of hearing protection, from ear muffs to yellow squidgy ear buds. The hearing protection was not always worn and not always effective.
He wore hearing protection as much as he could, however they were not very good when it came to louder noises such as grenades.  Also, if he couldn't get someone's attention or if someone was shouting at him, he would always remove them to have that conversation, exposing him to whatever surrounding noise happened to be present.  He remembered this being a common occurrence and that everybody would remove their hearing protection when speaking to one another.
When he noticed hearing loss
Following some hearing tests, he was told that he had sustained some hearing loss but he wasn't sure why.
In spite of the results of these hearing tests, he was once again deployed to Afghanistan and exposed to significant noise.
Following his return from Afghanistan he noticed an obvious deterioration in his hearing and reported his concerns to his superiors. His hearing issues were then investigated by the MoD.
Ultimately, his hearing problems led to him being discharged from service on medical grounds.
He was crestfallen as he intended on spending his entire career in the army.
He now wears hearing aids
Today, he has a lot of difficulty hearing and has to wear hearing aids all of the time if he wants to be able to hear.  He experiences difficulty having conversations or speaking on the phone, especially when there is background noise, despite wearing hearing aids.
His condition puts a lot of strain on his family relationships and he constantly finds himself apologising to people for his hearing loss and often find situations he is in embarrassing. His inability to work in a busy workplace, due to his hearing loss, has hindered his employment opportunities causing further strain on him and his family.
In addition to his problems with his hearing, he also suffers from tinnitus.  He experiences an intermittent whooshing sound in his ears, which he finds annoying.
Compensation award for his injuries
His discharge left him with little options in the outside civilian world. He had intended to spend his entire career in the army and was planning on applying to be commissioned as an officer.
In the outside civilian world he works as a self-employed tiler, earning considerably less money than had he still been employed by the army.
He claimed past and future loss of earnings. He also claimed for lost pension and benefits as a result of leaving service.
We were pleased to negotiate a compensation award of just over £600,000 on his behalf, which he was delighted with.
Contact Nigel Askew Solicitors Today
If the details of this £600k military deafness claim resonate with you then we suggest you contact us today to discuss your legal rights.
If your hearing has been damaged due to exposure to noise during your military career, we can advise you on the prospects of a No Win No Fee claim.
There are very strict time limits involved in these types of claims, so we recommend you seek legal advice as soon as you can.
Contact our team now for expert advice by calling 01507 609027.
100% No Win No Fee Claims
Free Initial Legal Advice
Over 20 Year's Experience
Call Us Today
01507 609027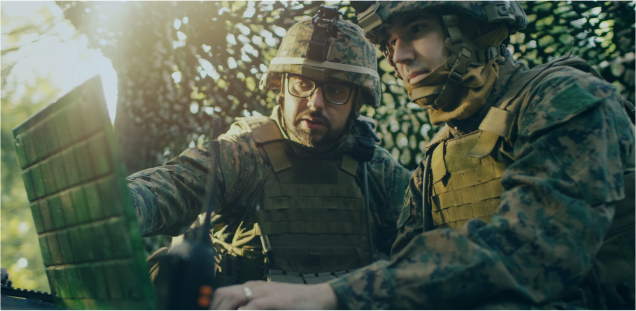 A serving army soldier sustained noise induced hearing loss when on tour of duty in Iraq and Afghanistan.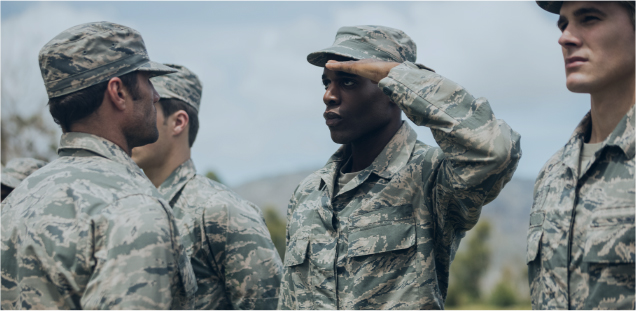 We acted for an army soldier who sustained a frostbite injury when on exercise in Canada.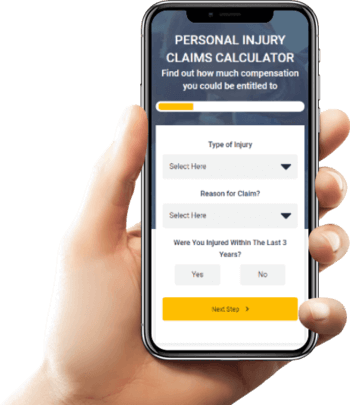 Find out how much you can claim with our compensation calculator
It's really quick and easy, find out in 10 seconds.